Hi,
I need help with a heat pipe / heatexchanger / turbine layout, pls!
I made this very compact ~10GW nuclear reactor core, but due to the small size and the restrictions in heat pipe length, I haven't found a working layout for heat pipes, water, heat exchangers and turbines yet. I have been tinkering around with it for days (ingame) spread over several months but I could not come up with a solution ... any suggestions? Or is it impossible at all to make this thing work?
This is my setup: 72 reactors, input: iron plated & 235U, Kovarex Fuel Cell assembly and recycling on site, steam meter controls fuel cell input.
BP in attachment, here is an overview picture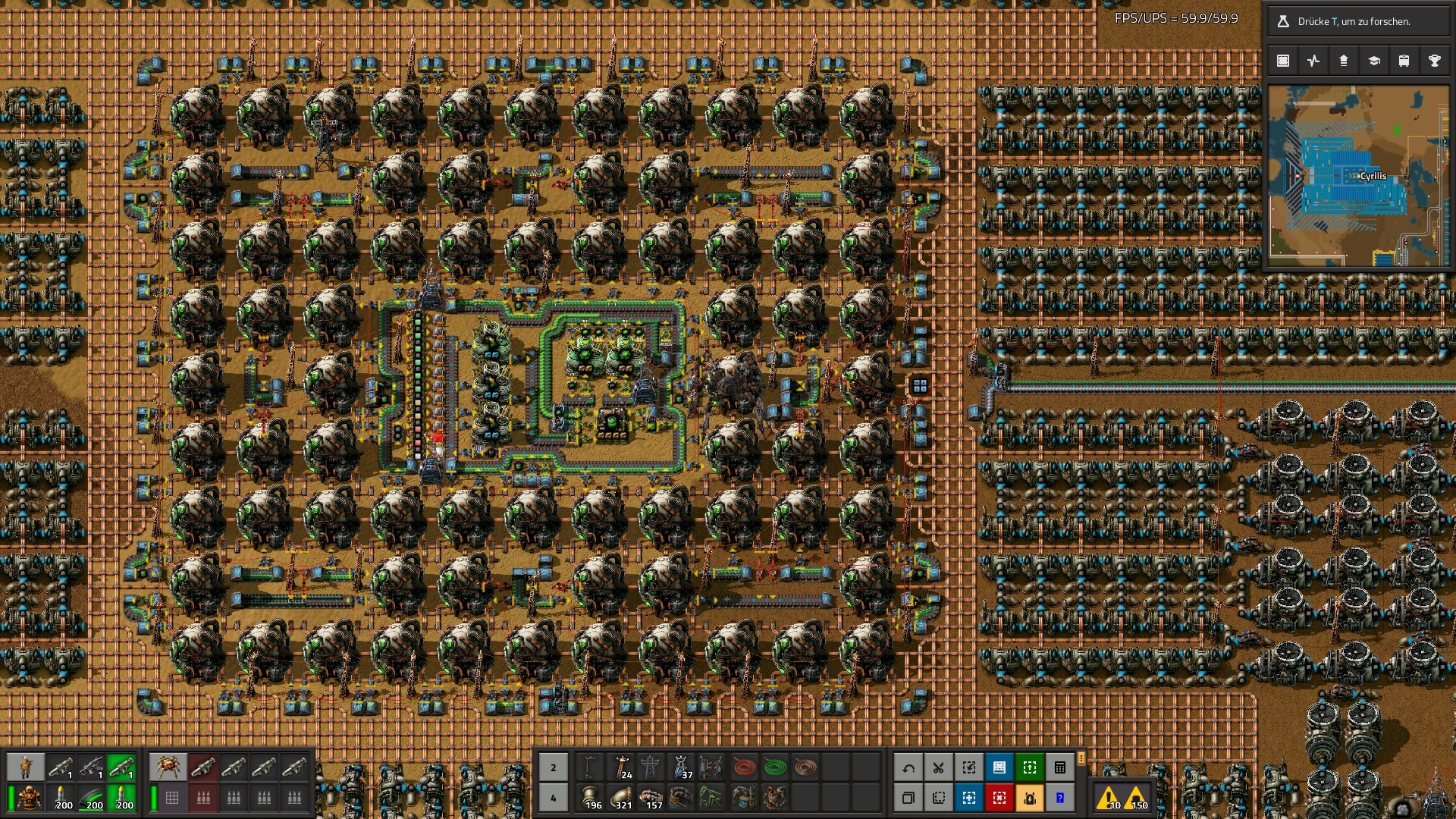 before you ask... No, I do not want to us e a 2N setup or bots. I want to find a way to make THIS particular reactor work and produce 9GW+
comments and suggestions appreciated.