Currently, we can select items, fluids, and signals as blueprint icons but not the recipes.
For most of the vanilla game, this is not needed. But for oil refinery recipes (basic oil cracking, advanced oil cracking, coal liquefaction) we don't have any beautiful way to display icons.
Also for modded game blueprints, this becomes much more important since there may be multiple recipes with same/similar output.
Edit: After reading today's FFF i saw exactly what I'm looking for: the list which is used for the "Select icon" button.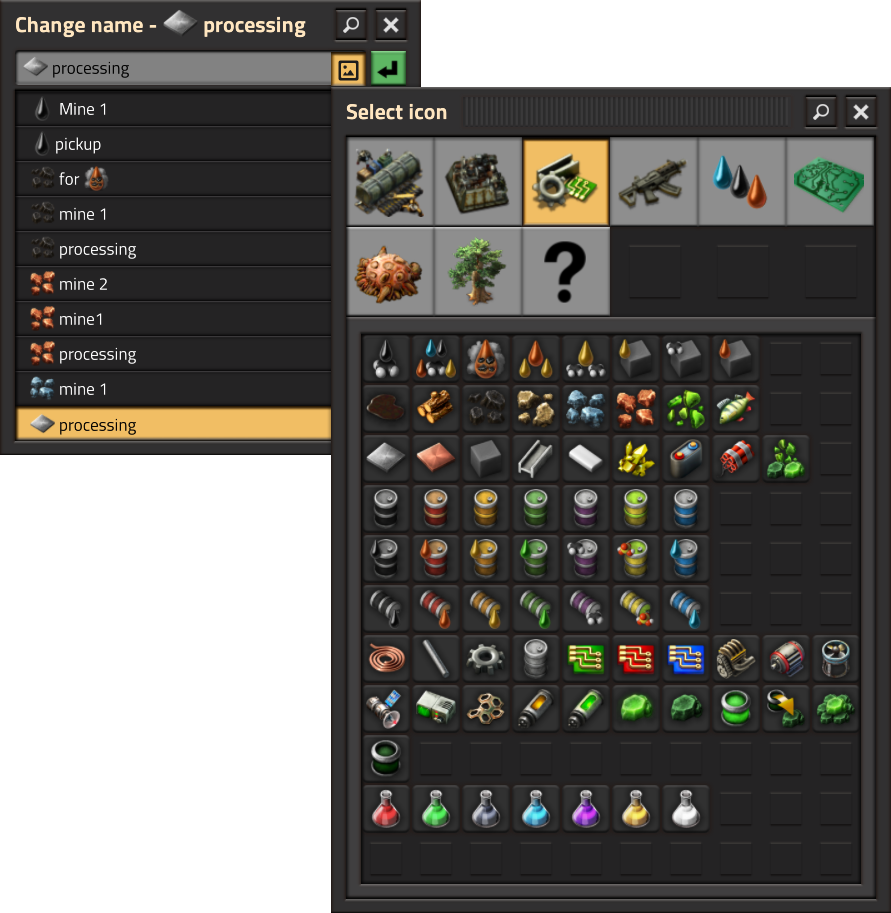 Blueprint icons should use the same list as well.