With the "reduced" version of the fluid mixing prevention system in 0.18.32, it appears we also lost the "marker overlay" that showed what fluid
would
go into each pipe.
This makes some amount of sense, but that was actually a really nice tool for keeping complex piping systems readily understandable, and a very useful aid when designing those same systems.
Compare a before and after of this system: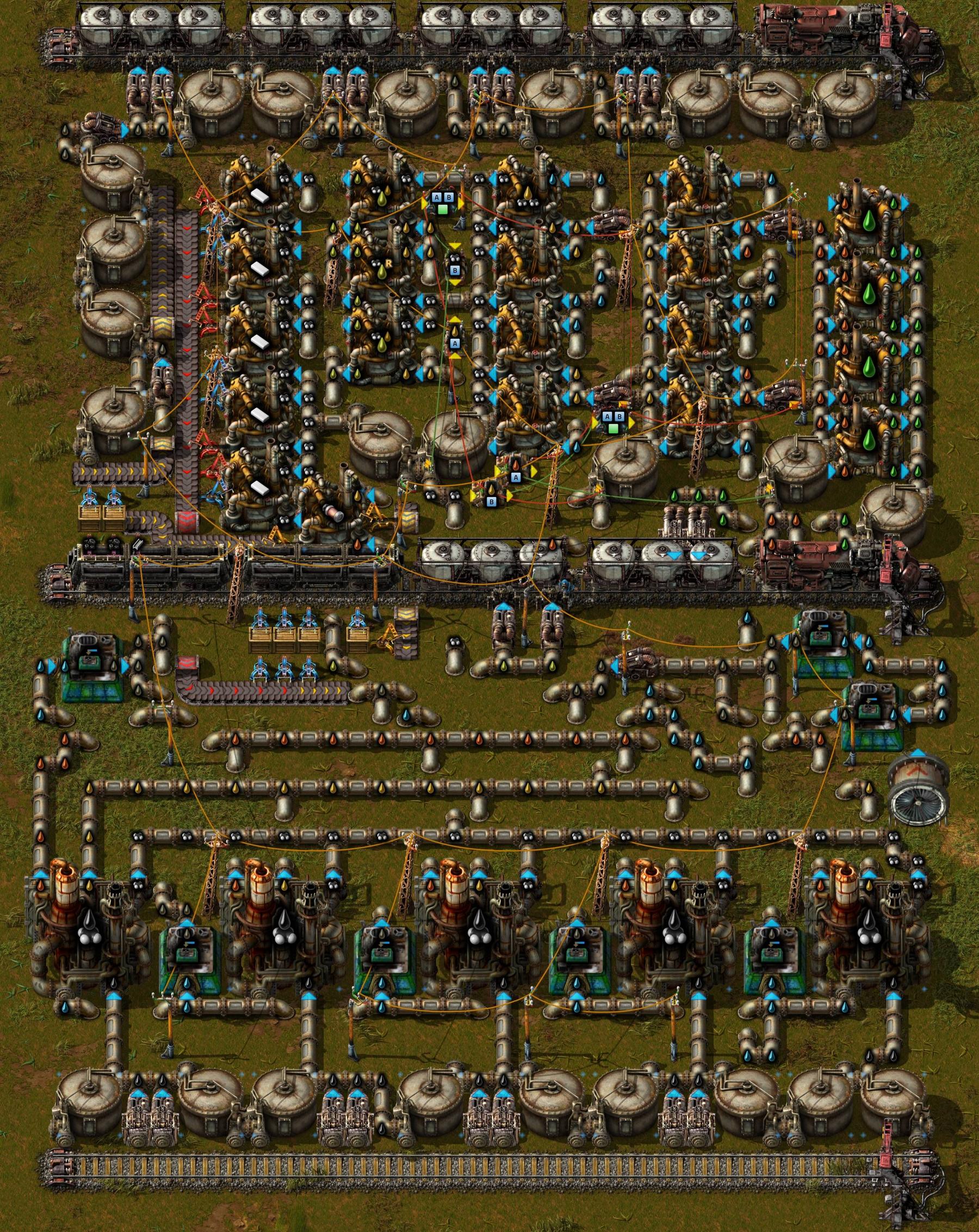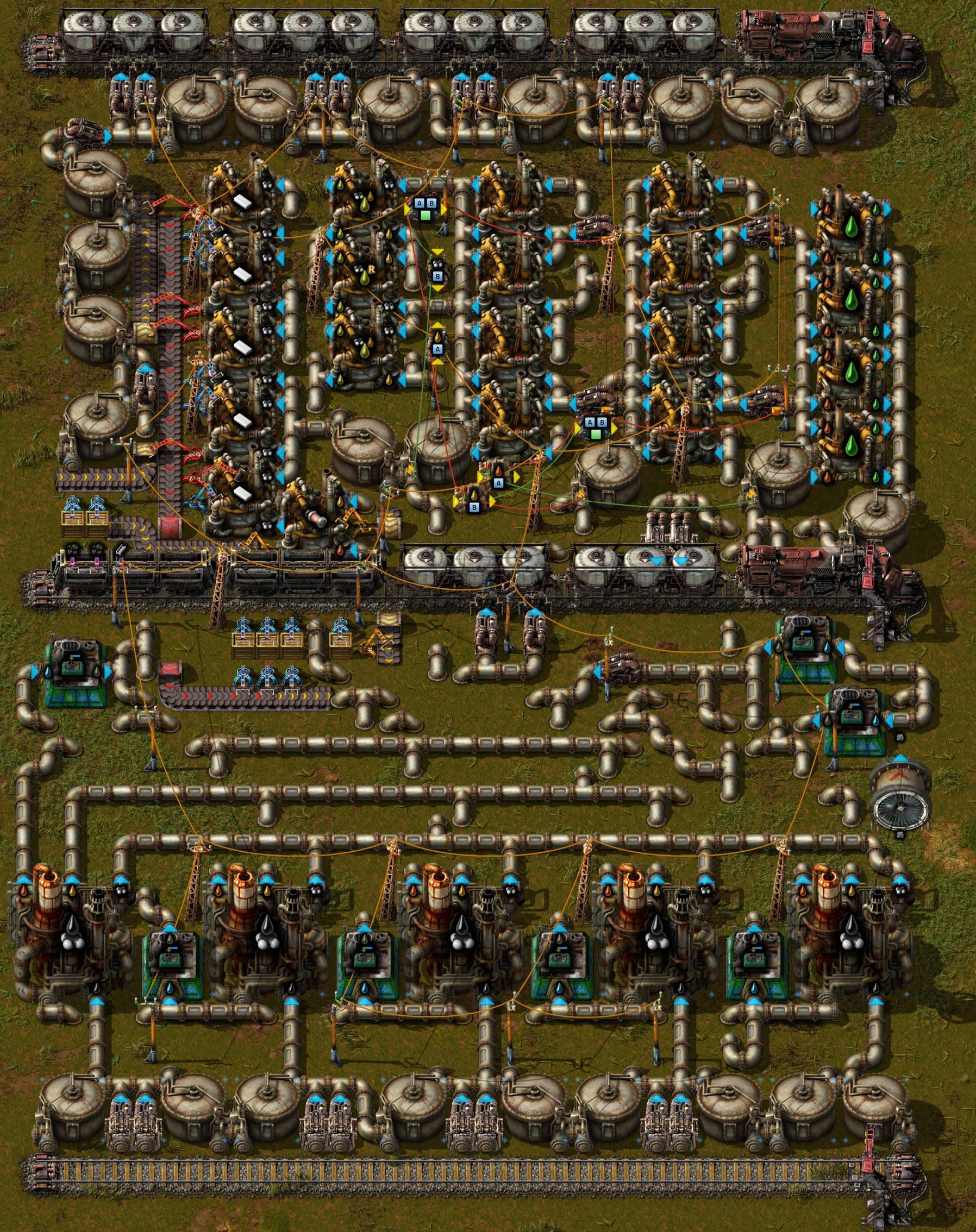 I am making a small tweak and I am already having a hell of a time keeping the fluid "channels" straight.