Hi!
I'm an email person. In particular, a plaintext email person.
Which means there are two things that I would love seeing.
Here's what a message notification looks like for me: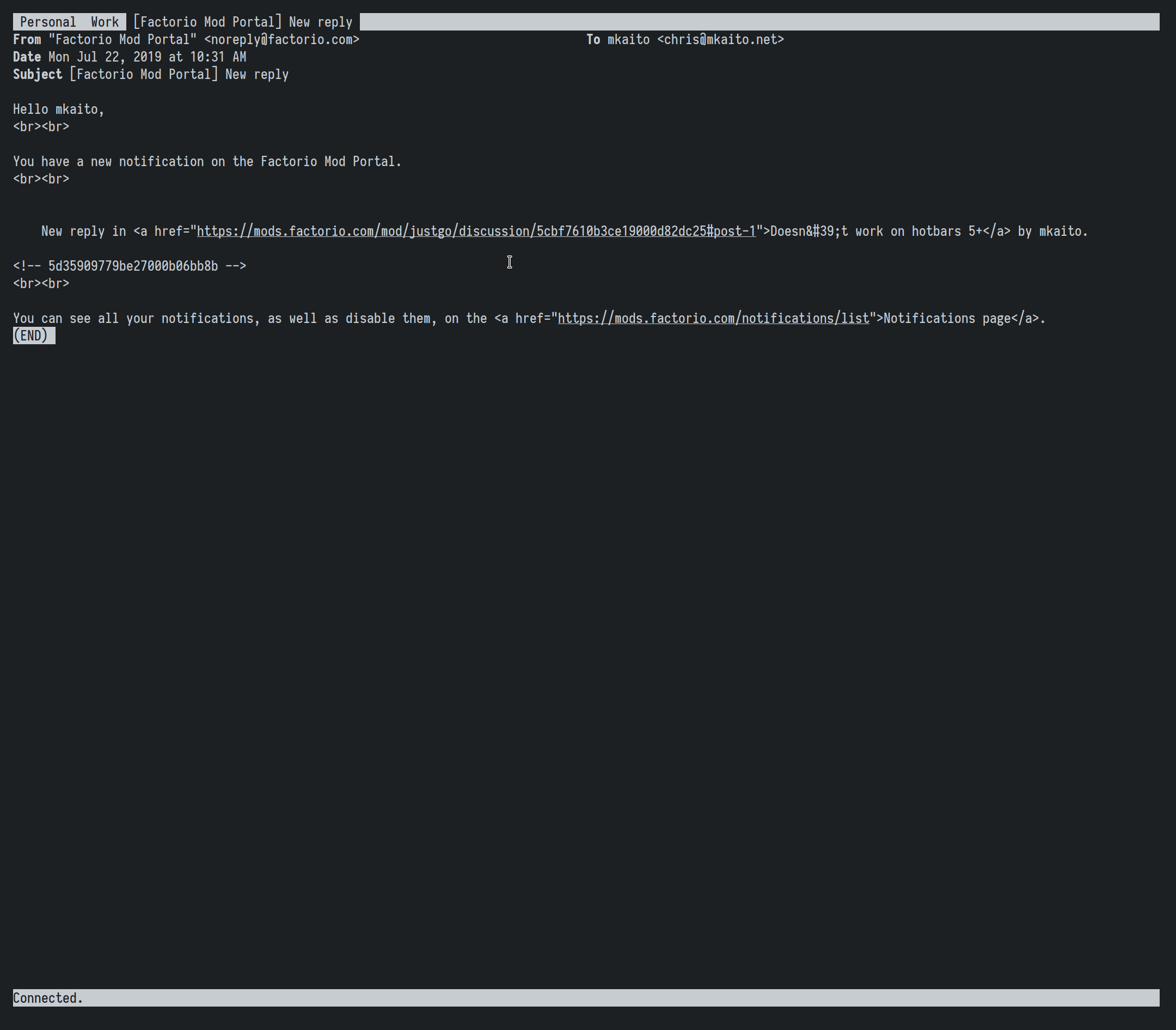 While the email is reasonably simple, it's still unnecessarily annoying that I have to read raw HTML

The other thing is that I'd like to just reply to this email instead of having to open the page first.
Have a nice day!