I'm currently about 30 hours into my first Space Exploration playthrough. Having spent an inordinate amount of time scaling up infrastructure in preparation for going to space for the first time, I looked around to see if there is a mall available to save time (since I do not have the time I've been devoting to cracktorio) and came up short. So, what better way to save time than to spend a day designing a proper mall?

Everything you could need before heading off into space, and much of it for a while afterwards as well. No rocket science needed, and most of it can be done during or after chemical science.
I figured I'd share for others who might be short on time and as a more permanent record. It is split into three setups of roughly equal size.
First, belts, inserters, and logistic chests: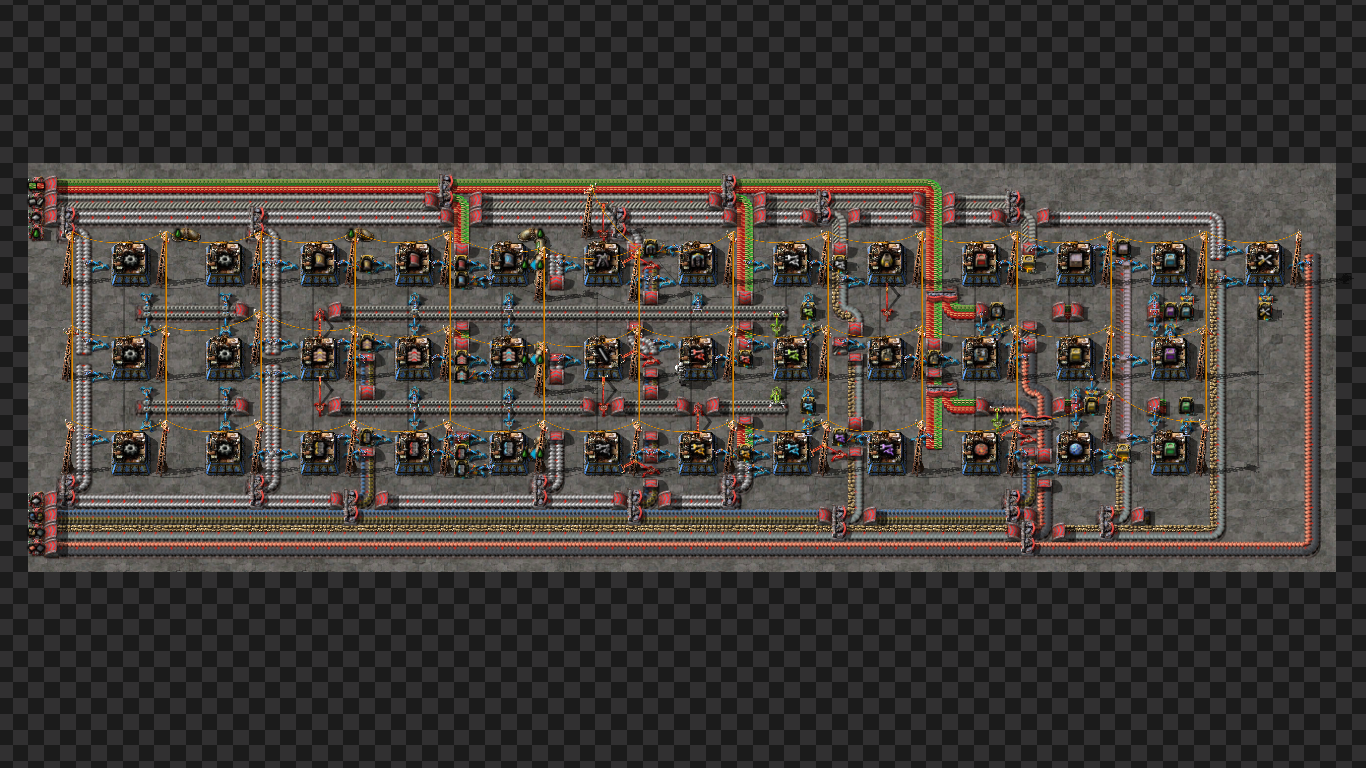 Part two, power, oil, and circuit network: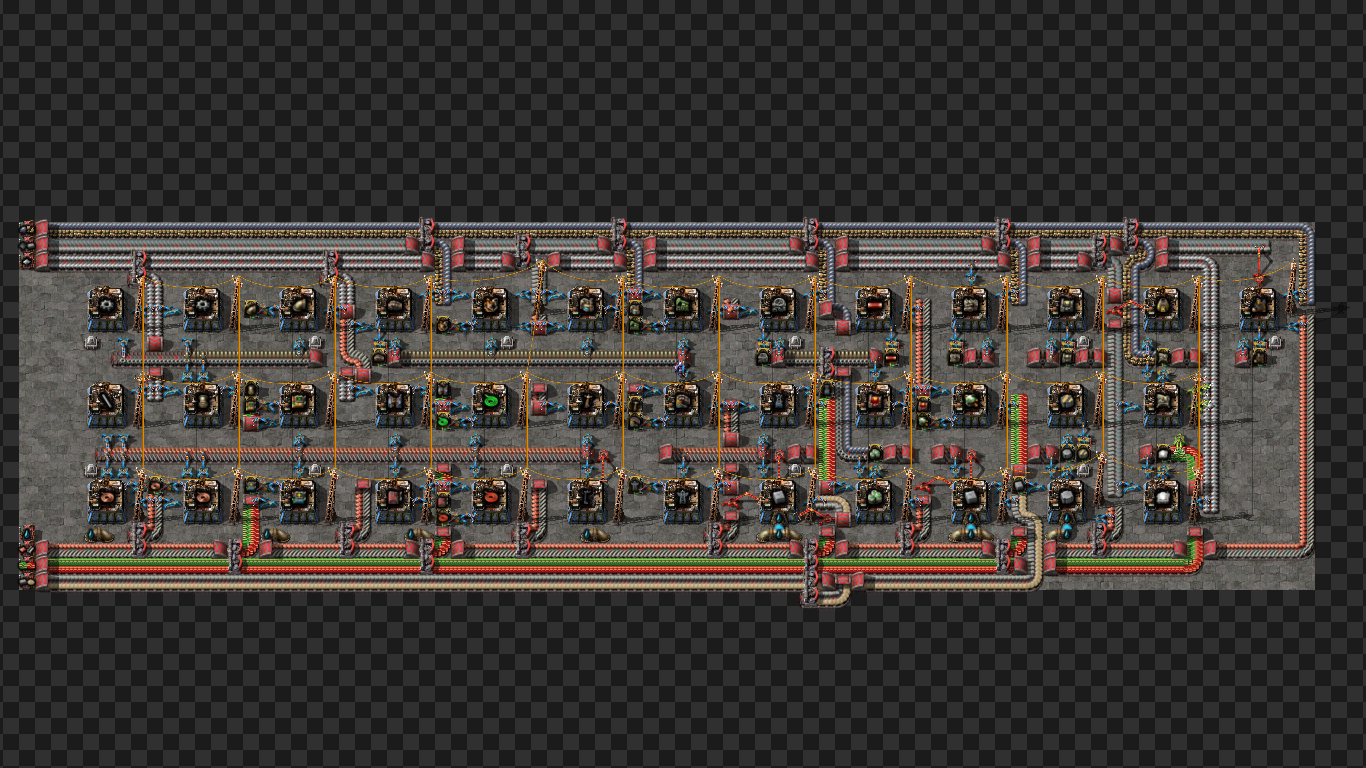 Lastly, assemblers, everything rail, core miners and large miners, and most importantly (and costly), rockets! Cargo launch and landing pads, delivery cannons, and satellite rocket silo: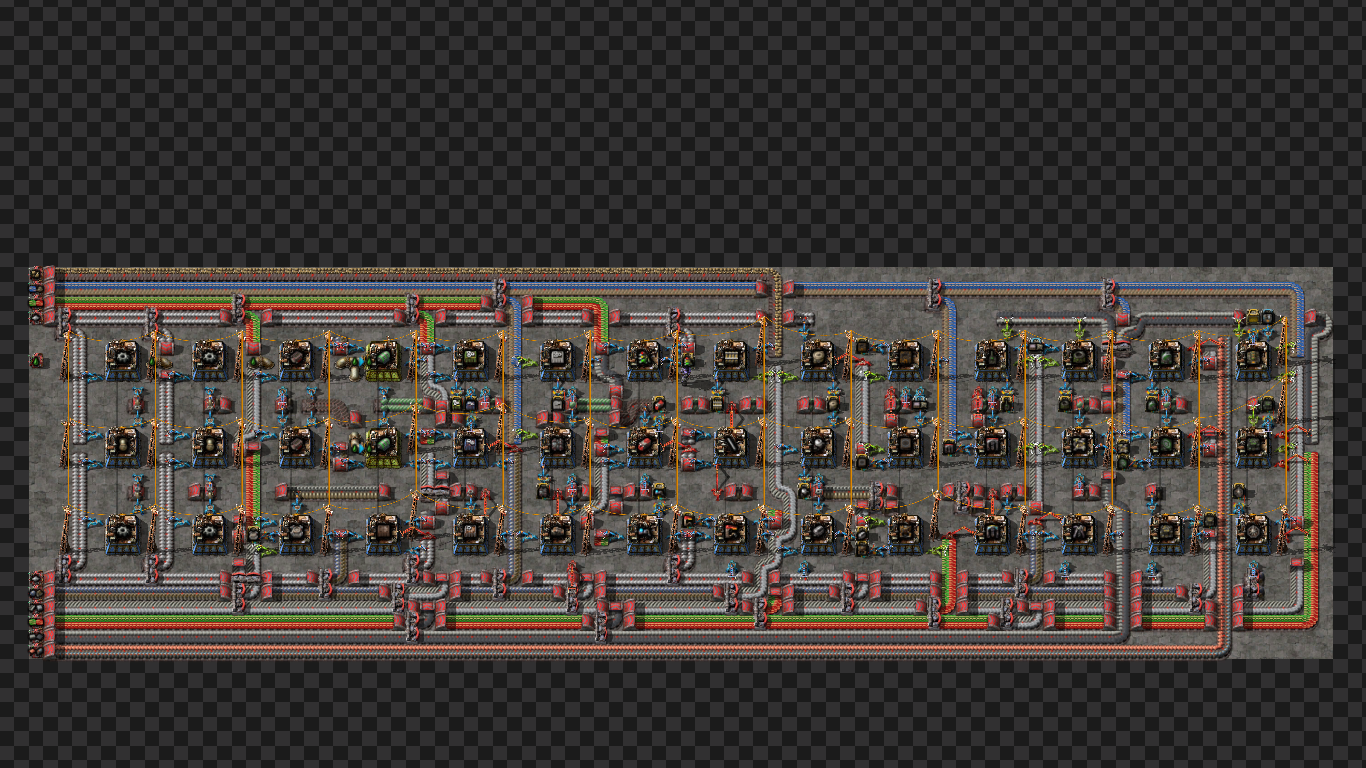 The blueprint: