About a year ago, I decided I wanted to make a piano by using programmable speakers. I worked on it off and on (but mostly off!) until mid October, when I finally settled on a design for the piano itself.
A weekend's worth of work later and the initial version was done and could play a fairly recognizable version of "flight of the bumblebee" or "long journey home". However, now I was hooked and I wanted to go bigger and better. Someone suggested "Let it go" with a winter theme, which I thought was delightful. Unfortunately, when I plugged it into my piano, I quickly realized that the limitations of the programmable speaker, namely the inability to control sound volume or duration, really took away from the result.
So I decided to write a musical speaker mod to solve those problems. Three weeks of effort later, and just in time for the holidays, I was able to record this:
https://www.youtube.com/watch?v=WMUe16I7cuk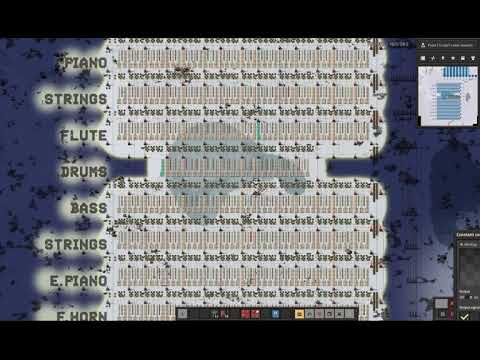 The musical speaker mod, as well as the save used to record the above video, can be found on my
GitHub
.