Yesterday i saw Arumba, Bentham and 2 other guys plays factorio Multiplayer and talking about mods and not using them (if i understand correct). What a shame here are many good mods to try and needs played or tested.
There are 2 mod-types out there - some change basic-recipes and gameplay complete (dytech, bob-mods) and other only add things to gameplay without breaking basic-recipes/mechanics (examples Treefarm, Side-Inserters). I personal prefer the second category, i can play vanilla and if i want i can use additional features to improve my fun or automation.
Dear Youtubers - I think its worth give some mods a chance on screen (in series, spotlight), please think about.
i think i brought factorio in Apr. 2014 and in Jun.2014 i make my own mod. Since then i never played factorio unmodded again. maybe a big mistake, but it's how i play.
It's the Show Your Creations Section, so here some pics from different savegames some with over 80 hours of gameplay. Mixed always vanilla objects with modded stuff from my mod - sure nothing impressive.
nothing fancy, but finally i got the rocket-defense, it took some time with this setup ^^
a new started game - shows modded petroleum-gas production from wood (it's possible in real-life - wood->gas)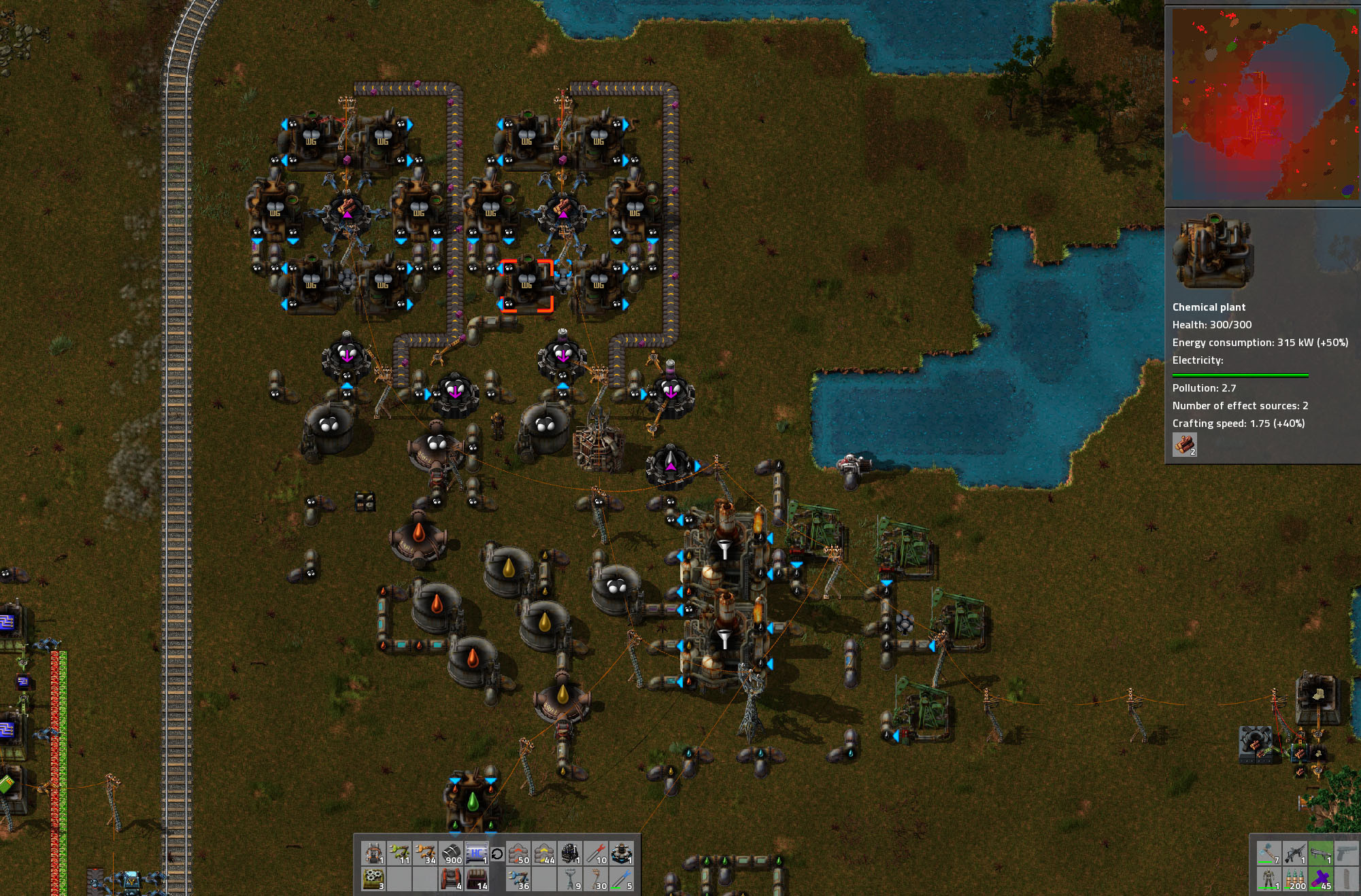 same world - shows the typical production setup for robots - right upper corner a treefarm as wood-reserve - not used for power-generation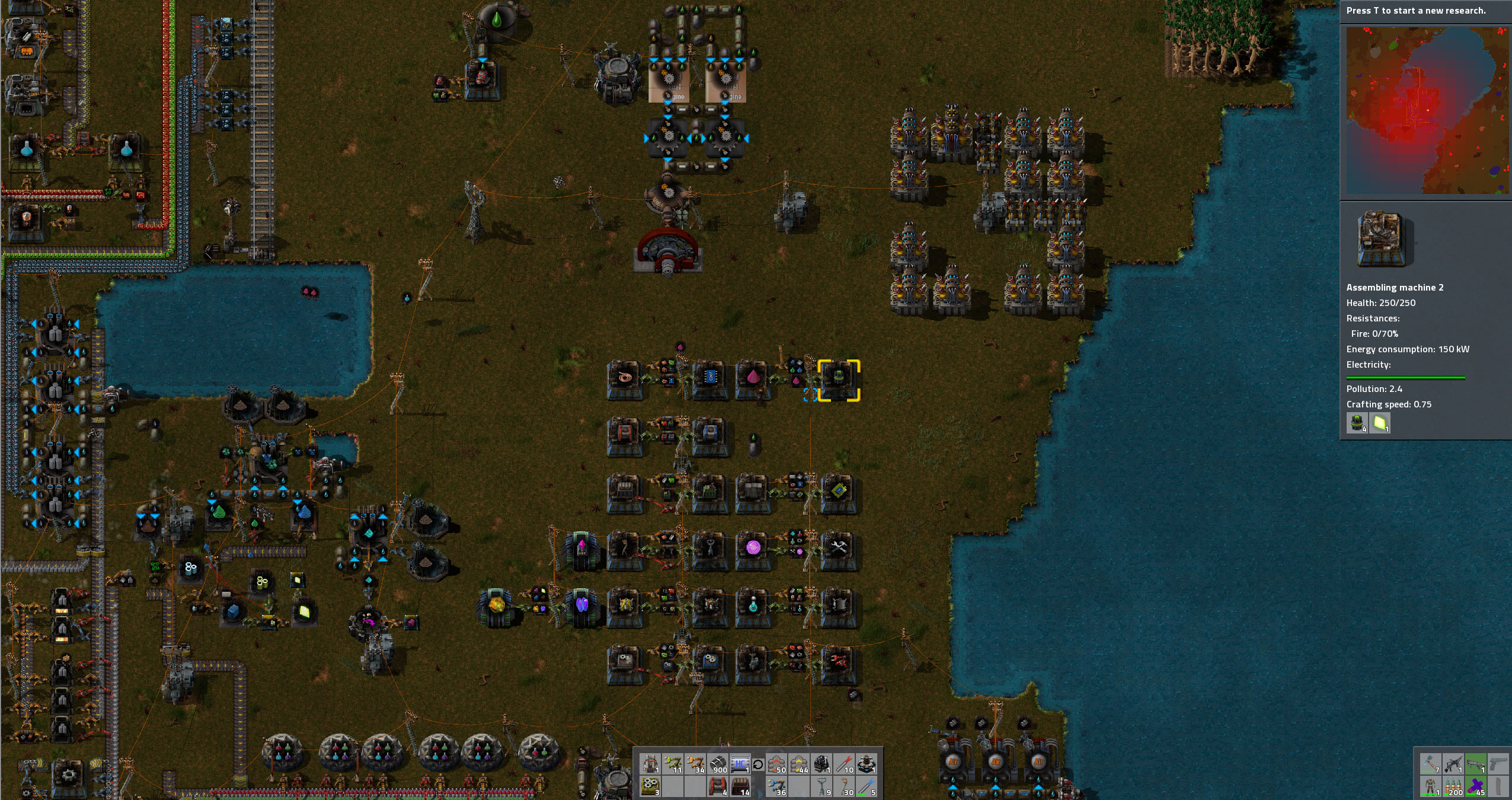 the world again - a little bit scrolled down - solar-power generation (with stirlings instead of solar-panels) - shows also different accumulators types
ore-washing for better ore-output - and different wall-types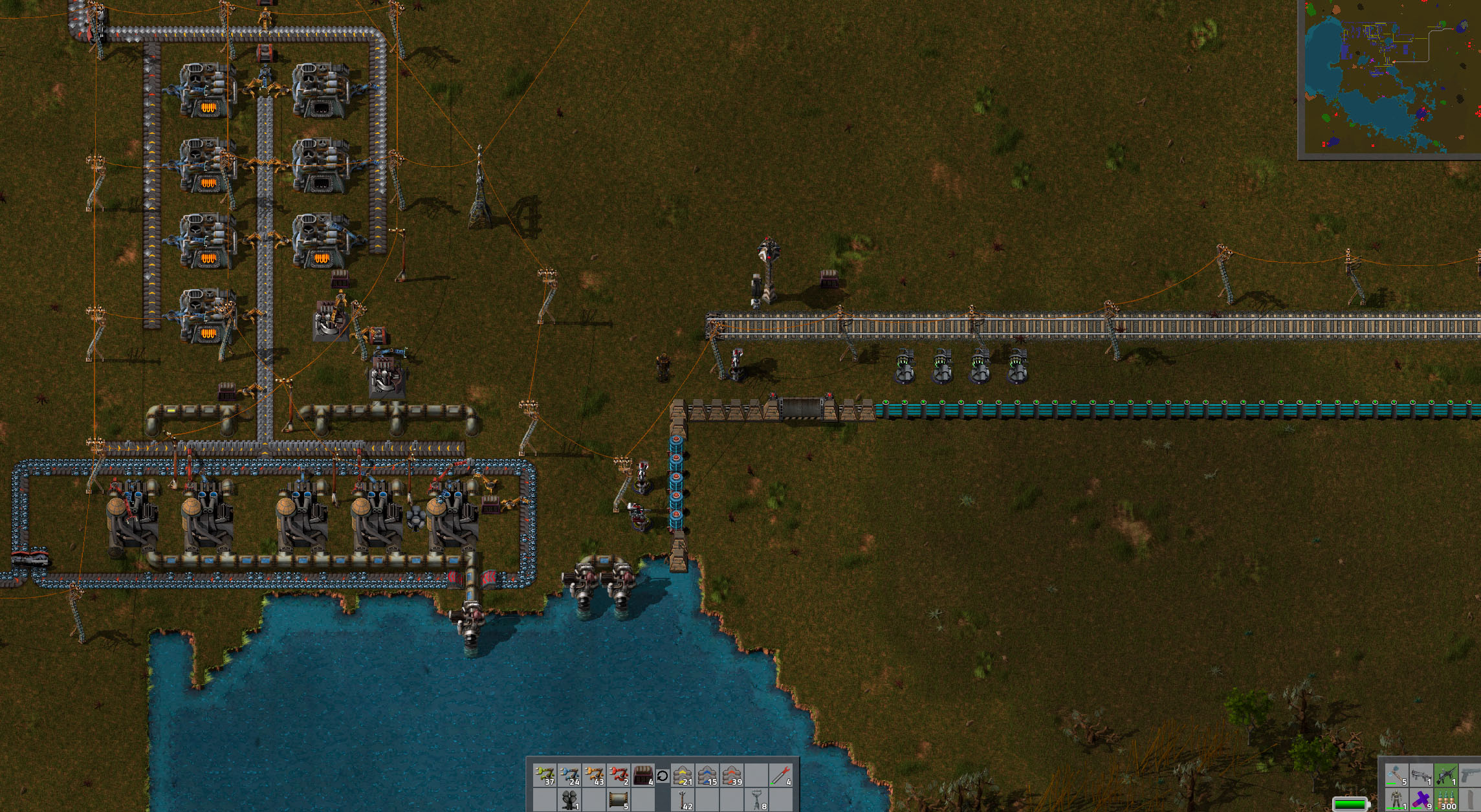 energy-production with bigger boiler, and typical solar-flower-builds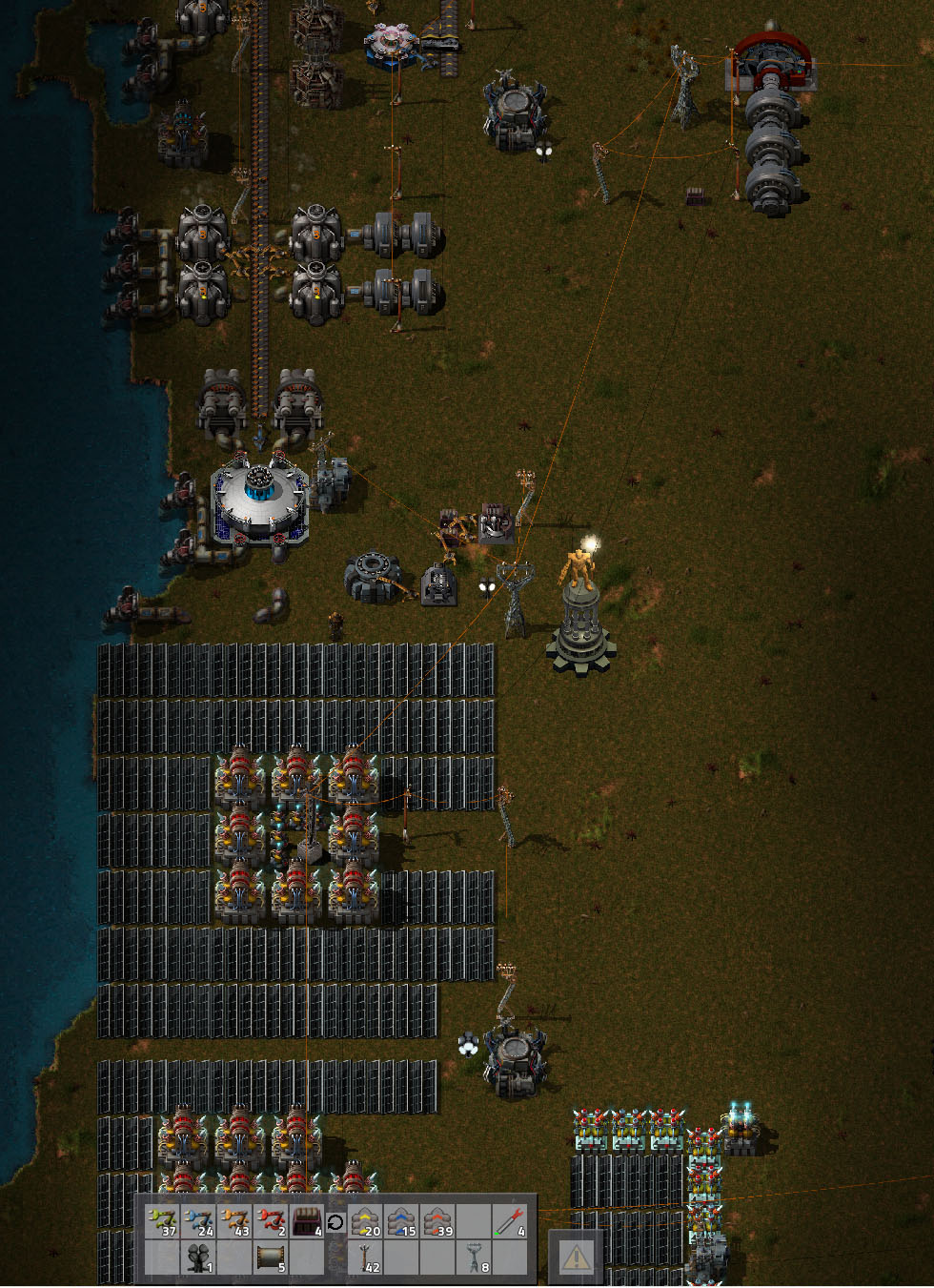 and power-setup experimental-mod - looks more like a puzzle