map_gen_settings isn't very well documented, and is somewhat confusing.
Same goes for autoplace.
Add to this, there is only one detailed guides about it, and even it is not really enough.
Here's a list of resources.
If anyone has any more please linky.
Specifically, i'm looking for better documentation on the "noise" library.
It seems extremely useful.
1. map_gen_settings, Tiles, biomes, autoplacements, decoratives, and noise.
From what i can tell so far, the following game table entries are relevant to detecting any variations to the base game, aka detecting mod changes.
These tables contain the key autoplace_specification to find it.
game.decorative_prototypes -
https://lua-api.factorio.com/latest/Lua ... prototypes
game.autoplace_control_prototypes -
https://lua-api.factorio.com/latest/Lua ... prototypes
game.noise_layer_prototypes -
https://lua-api.factorio.com/latest/Lua ... prototypes
game.tile_prototypes -
https://lua-api.factorio.com/latest/Lua ... prototypes
game.entity_prototypes -
https://lua-api.factorio.com/latest/Lua ... prototypes
Not sure what these are:
game.named_noise_expressions -
https://lua-api.factorio.com/latest/Lua ... xpressions
See also:
https://lua-api.factorio.com/latest/Con ... enSettings
2. autoplace and autoplace_specification, expression and property_expression
https://togos.github.io/togos-example-noise-programs/
https://wiki.factorio.com/Types/NoiseExpression
Some more examples:
Image:
Linky:
https://cdn.discordapp.com/attachments/ ... _0.0.1.zip
Image: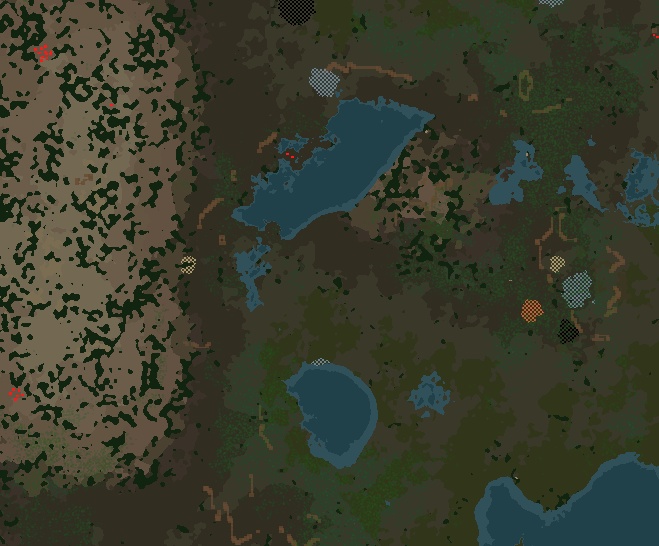 Linky:
https://cdn.discordapp.com/attachments/ ... 8/data.lua