There is a problem with destroing big alien bases or with destroing them in end-game. The solution is adding a mech like that in Avatar movie: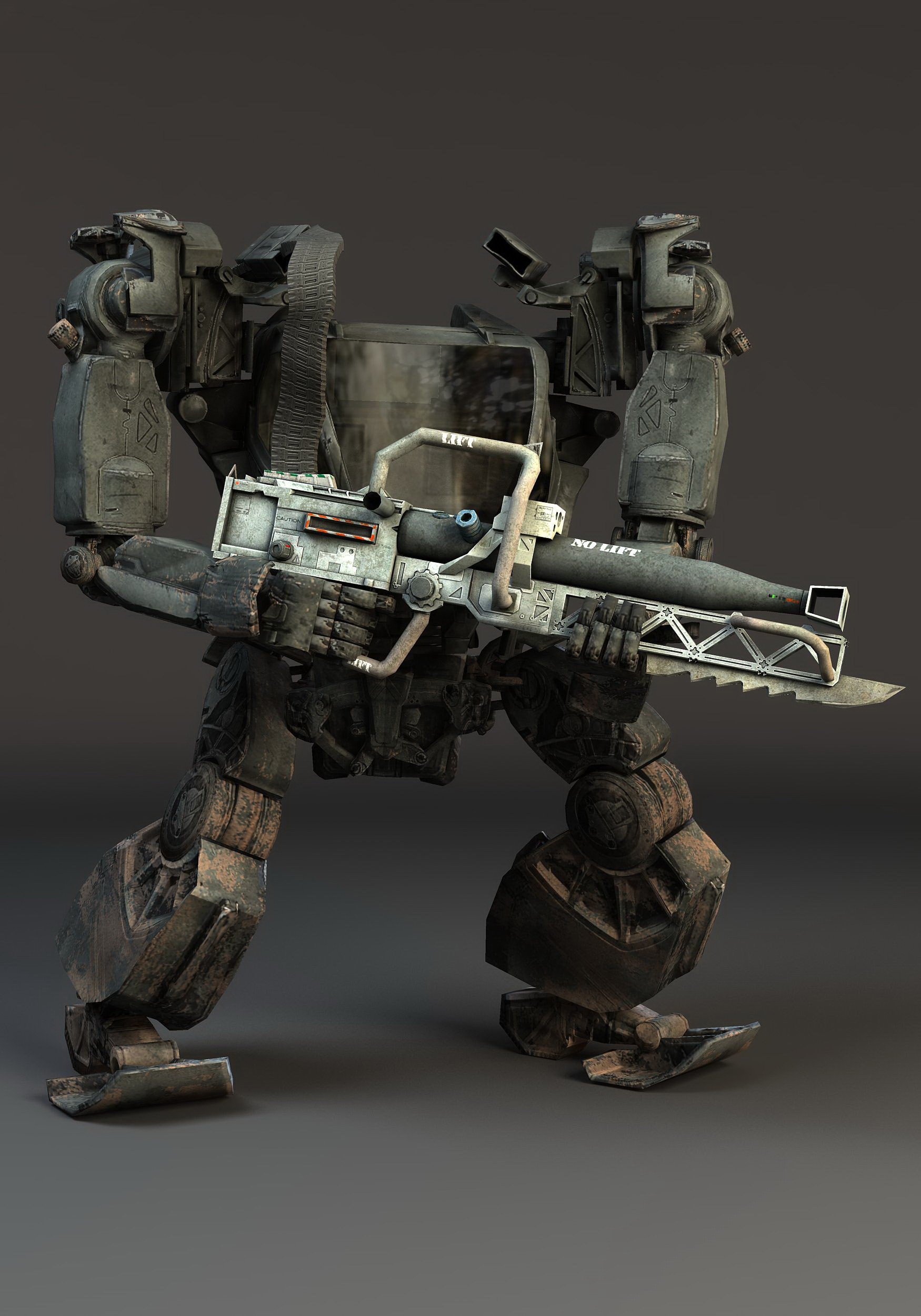 This mech will have equipment window like power armour and similar equipment to use in it.
A list of things that may be used in:
-portable fusion reactor (mech needs energy, doesn't it?)
-two controllable weapons
~mech machine gun
~tank-like canon
-secondary, uncontrollable weapon: missle launcher
-two types of armour:
~breakable steel armour
~rechargeable energy schield
-personal roboport
-night vision
Now how it will work:
1.Portable fusion reactor: gives energy, I think it is clear.
2.Weapons: mech can hold two controllable, main weapons: two same or one of each type. There is also place for one uncontrollable weapon: missle launcher that works symilar to personal laser defense, but shoots four times and then it reloads for five seconds.
3.Steel armour gifes us 200 hp but when hp of one module decreases to 0 it gets destroyed and it can't be repaired. When hp of energy schielde decreses to 0 it has to be recharged. It cant be destroyed.
4.Personal roboport is needed for logistic robots witch repair our mech.
Write in comments what do you think about that idea.