The in-game server browser has limited filtering options, so I made a new one!
Open server list in your browser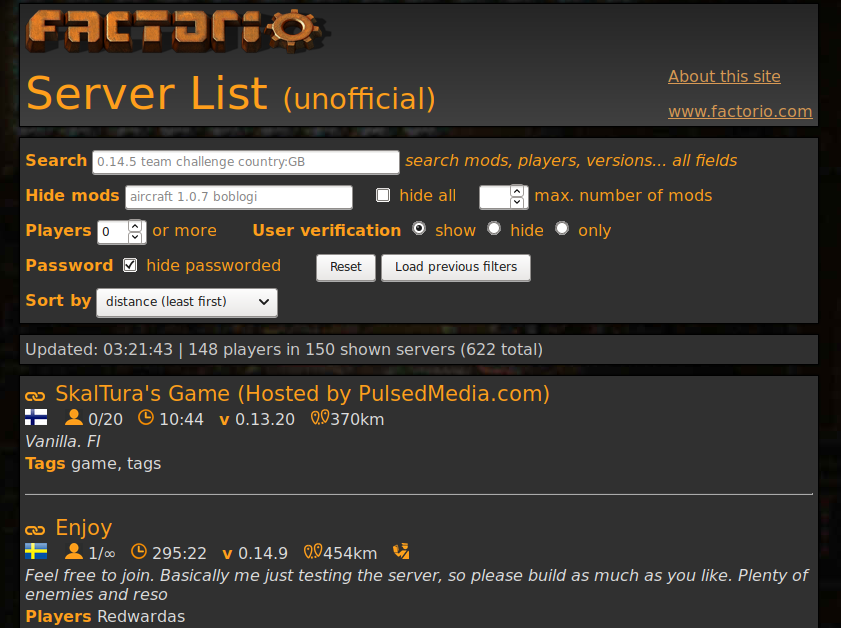 The source code is on
Github
and very easy to run on any PHP+MySQL system. Any bugs can be reported in this topic, or directly on Github if you have an account.
Let me know what you think. Is it ugly? Not useful? Amazing? Needs another feature? Let me know!