Version 0.16.51 introduced a change to the battery design. One that I disagree with. I liked the previous one better, it is a generic battery design that I saw in many games already. Unfortunately, it could not stay, so I am looking for other's opinion on whether or not the new one is good enough.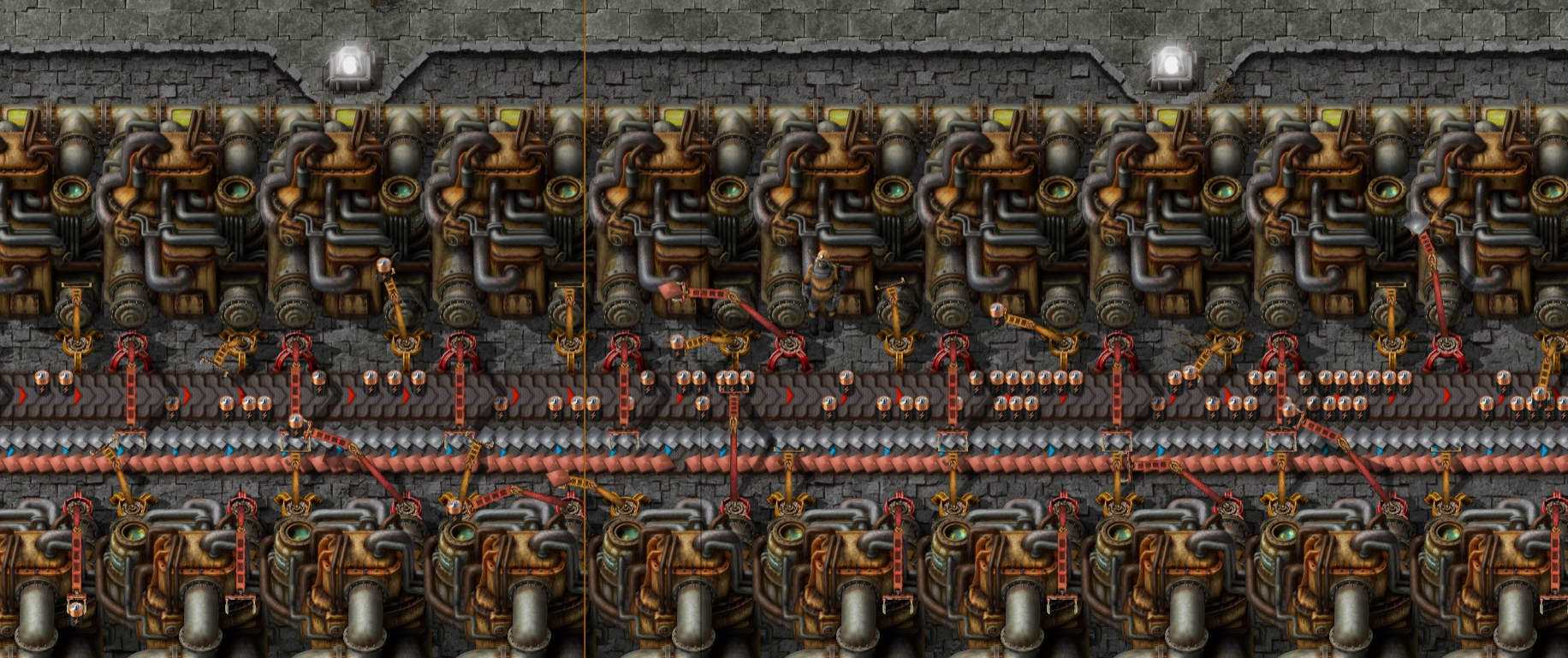 I dislike the change myself. The new battery looks almost like a module. I find it uncomfortable to look at while on the transport belts. Don't bring reasoning from
fff-191
or
fff-225
here. This change has no effect on the game play. It just does not look good. Since there is no way the previous one can return to vanilla, what about the idea of a new one?
Share your opinion!