Hello i would like to share my latest work, i eventually canceled this project and been sitting on this for months but i decided ill share it anyway.
For some history here are links to my previous versions.
TAFK .mk1
viewtopic.php?f=204&t=42284
TAFK .mk2
viewtopic.php?f=204&t=53614
With that out of way lets focus on latest one.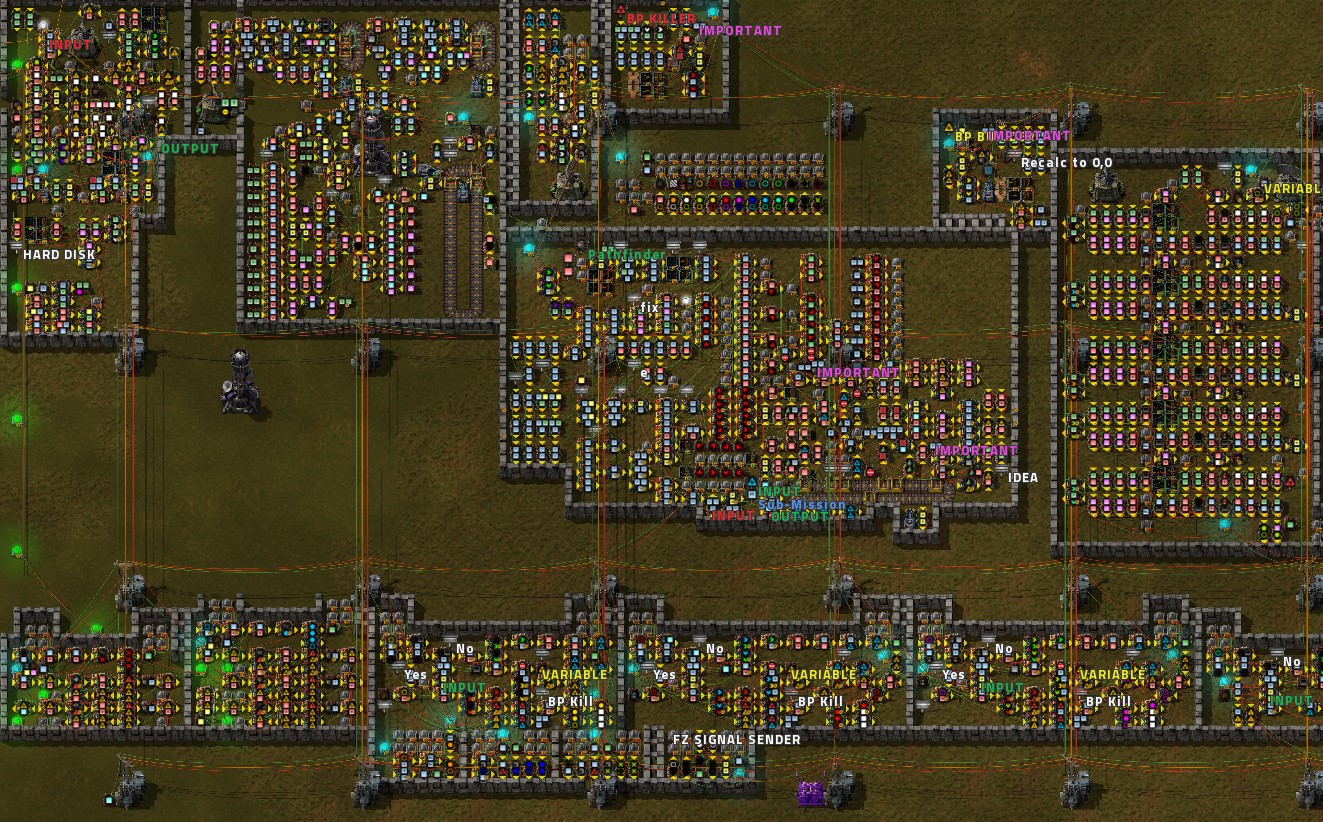 Goals:
My main goal was to make self expanding factory anyone could just plug and watch, on any default map. I wanted no starting science and minimum of starting items so game would look like lazy bastard run. Pretty ambicious goals and really hard to make. I have encountered so many difficulties and obstacles on the way that i decided not to finish and wait for new version of factorio and skip to .mk4.
My main problems where speed of deployment with limited starting items its too slow and boring to watch, and no science means you need way different factory for start and expansion making it basically two projects. Both o these will be countered by different design than .mk3 is in .mk4.
I decided to split video into two parts
1st PART quick overview
https://www.youtube.com/watch?v=oT9T4lBsIKE
2nd PART detailed description
https://www.youtube.com/watch?v=sTCCDLDcYU0
Reddit
https://www.reddit.com/r/factorio/comme ... y_project/
Savegame
Mods