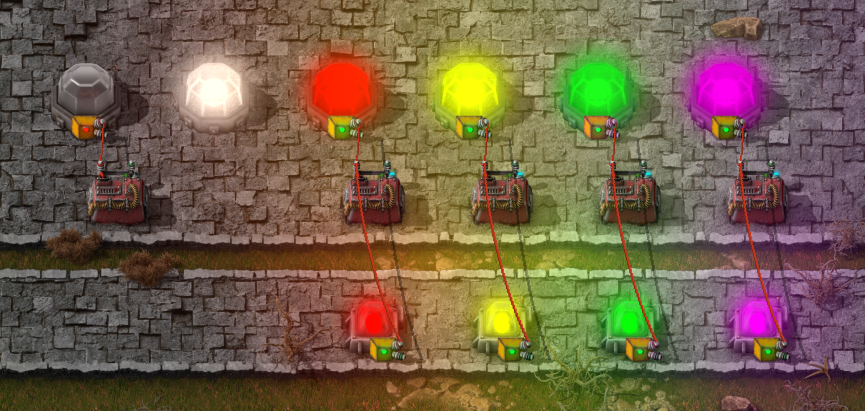 Deadlock's Larger Lamps
Do you get a bit twitchy when things don't line up? Terrified of things crawling in the dark, but you despise having to spam tiny, tiny lights everywhere? Get frustrated when you're mapping out a giant base with even-tiled rotated/mirrored blueprints and lamps just won't overlap correctly? Then try Deadlock's Larger Lamps today!
While not actually substantially larger, the electric Larger Lamp is 2x2 tiles in size and lines up nicely with things like large power poles and substations. It casts a much bigger but slightly less bright glow than regular lamps. It's signal compatible and will work with any vanilla signal colour, and should pick up changes from most other mods as well.
There's also a 2x2 copper burner lamp which burns chemical sold fuels but has no circuit network connection. 4 MJ (one lump of coal in vanilla) lasts one game day (~20 realtime minutes). Useful if you're playing
a mod which delays electricity
.