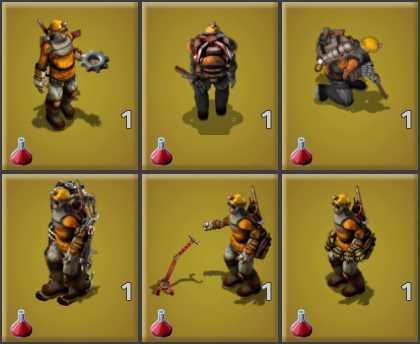 Quality of Life research - Mod Portal
Source code: https://github.com/Aidiakapi/qol_research
Version: 2.3.1 (for 0.17, 2.2.6 for 0.16, 2.2.1 for 0.15)
Description
Adds a bunch of researches to improve:
In-hand crafting speed
Inventory size
Player mining speed
Movement speed
Player reach
Toolbelts
Character logistic slots
You can also disable the researches, and just give yourself straight up bonuses to each of them in the settings!
Configuration
Startup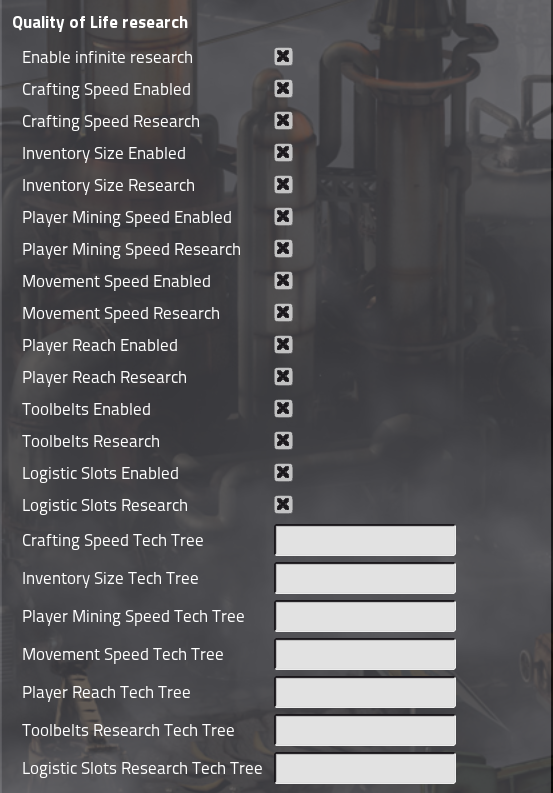 You can disable all infinite research, if you don't like that.
Disabling a category will prevent settings for that category from working, and also disables the research for it.
Disabling research will still allow you to add bonuses to the values at runtime, and just remove research for the type.
The bottom settings are for if you want a completely custom tech tree, you get full control over it, but it's rather complex. If you want to use them, see the spoiler tag below.
In-game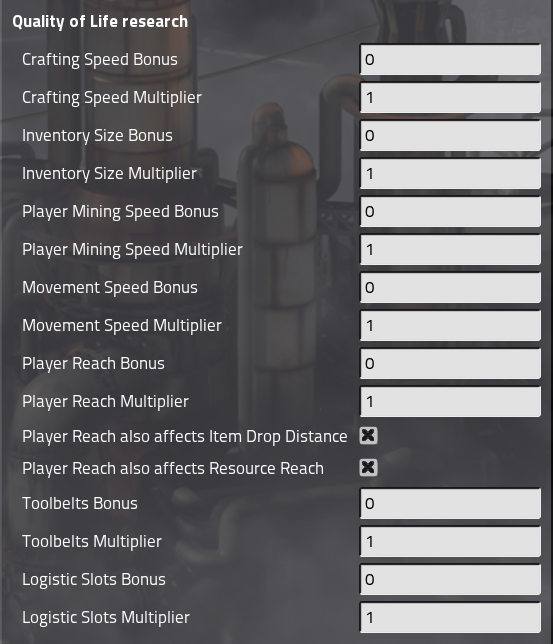 Here you can change all things on the fly.
Flat bonuses will just add that value, so setting movement speed to 1, will give 100% movement speed bonus.
Multipliers are for the research, if you set it to 2, the researches for that category will give twice as much bonus.
The flags you can find determine whether player reach just affects the player's ability to place and destroy buildings, or if it also affects the item drop distance (for dropping items on the ground), or resource reach (mining trees/rocks).
Advanced technology tree configuration
Motivation
There are already several mods out there that do similar things. Many of them don't allow you to change values on the fly, are incompatible with other mods, or modify the operation of your factory. My goal is to make this mod better than the alternatives through player choice, and compatibility.