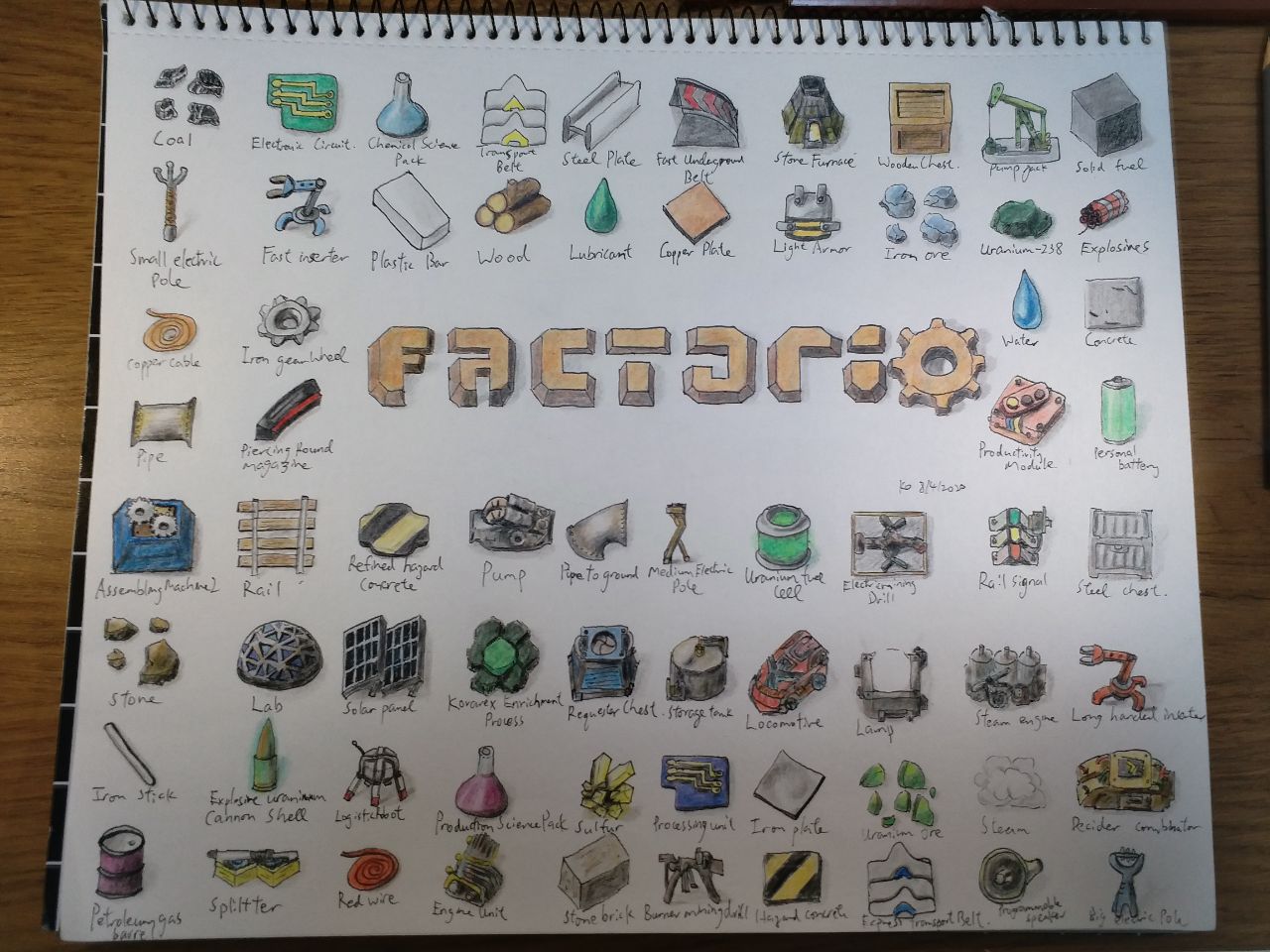 Draw this during quarantine at home with kid. Hope you like it!!
---
---
This look really good. Respect!

---
Inserter

Posts: 24
Joined: Sun Jan 28, 2018 6:47 pm
Contact:
That's very cute, keep up the good work

---
Manual Inserter

Posts: 2
Joined: Wed Apr 15, 2020 2:15 am
Contact:
Very cool!
Now you should make a board with buttons of each of the items drawn.
Then you could have a very cool, although unnecessary physical hotbar!
---