GitHub:
https://github.com/SoulDemon/Factorio-RCON
Features:
RCon Console
Some built in commands such as evolution, help etc
Whitelisting
Saving Settings
SAVE MAP
New Image: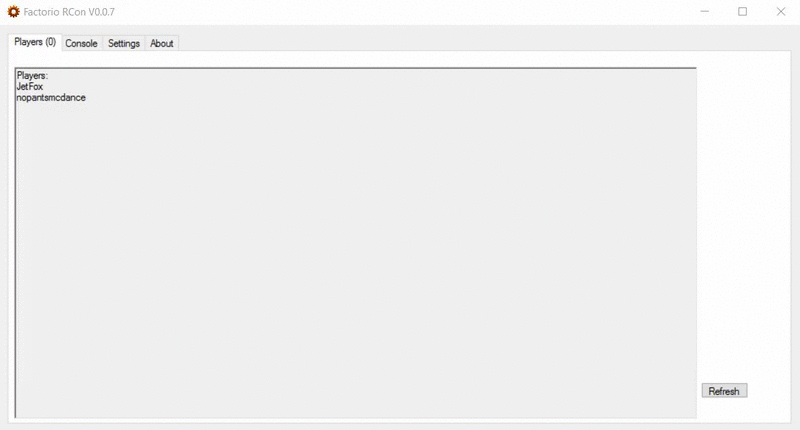 Download:
http://www.foxgamingservers.com/factori ... v1.0.2.zip
NOTE TO USER: When using whitelist it is case sensitive, and after the name is typed dont forget to hit enter on the keyboard for a new line.
Just a basic RCon client for Factorio right now... feel free to let me know what you think!
Minimum Requirements:
Single Core Processor
Windows XP
20MB Of Ram or PageFiling.
Internet Access
Recommending Requirements:
Dual Core Processor
Windows 7
56MB Of Ram or PageFIling
Internet Access