Setup:
1. Place an accumulator.
2. Power pole (of any kind), it
must
be to the lower-right (or lower-left) of the accumulator.
3. Using a small steam engine setup, supply the accumulator with some power.
4. Clone the accumulator (don't have to include the power pole)
5. ????
6. Desync.
Proof: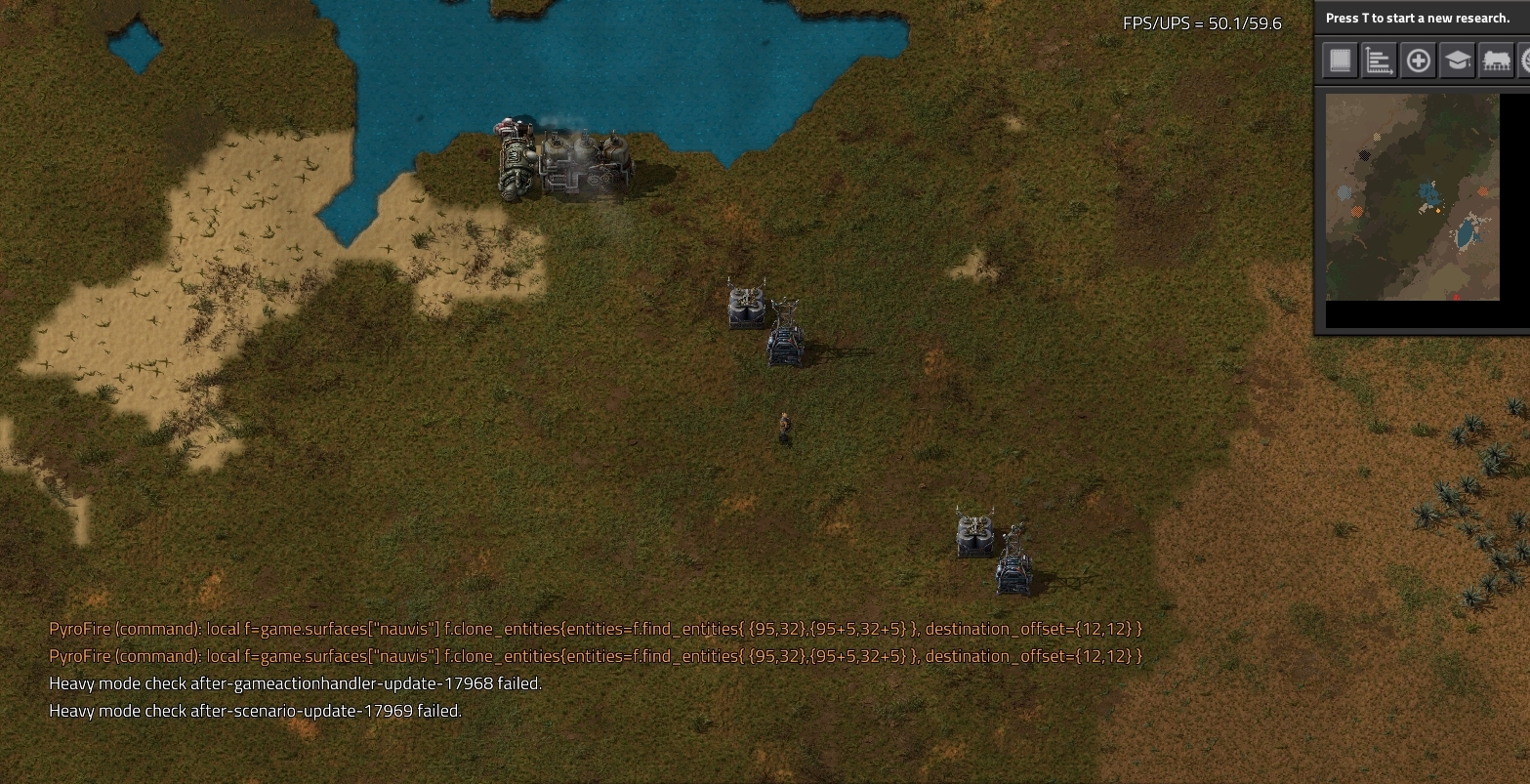 Mods installed:
Literally just the base game.
More Information:
This seems to be extremely weird.
If the power pole (or ANY power pole) is above the accumulator the desync doesn't happen.
Also.. the power pole next to the original accumulator
MUST
be the one that supplied power (or passed power through) to the accumulator.
For some reason, if you destroy and replace the power pole the desync no longer occurs.
This has got to be one of the weirdest bugs i've ever seen in any kind of game or piece of software, ever.