Good afternoon, I played with the ultimate belts mod (
https://mods.factorio.com/mod/UltimateBelts
), but after updating 0.17.52, filtering stopped working correctly for me. I thought the problem was in mod.
However, I turned off all the mods and wrote my local mod, which increases the speed of vanilla belts 4 times (60, 120, 180):
https://pastebin.com/1bHP6Vtn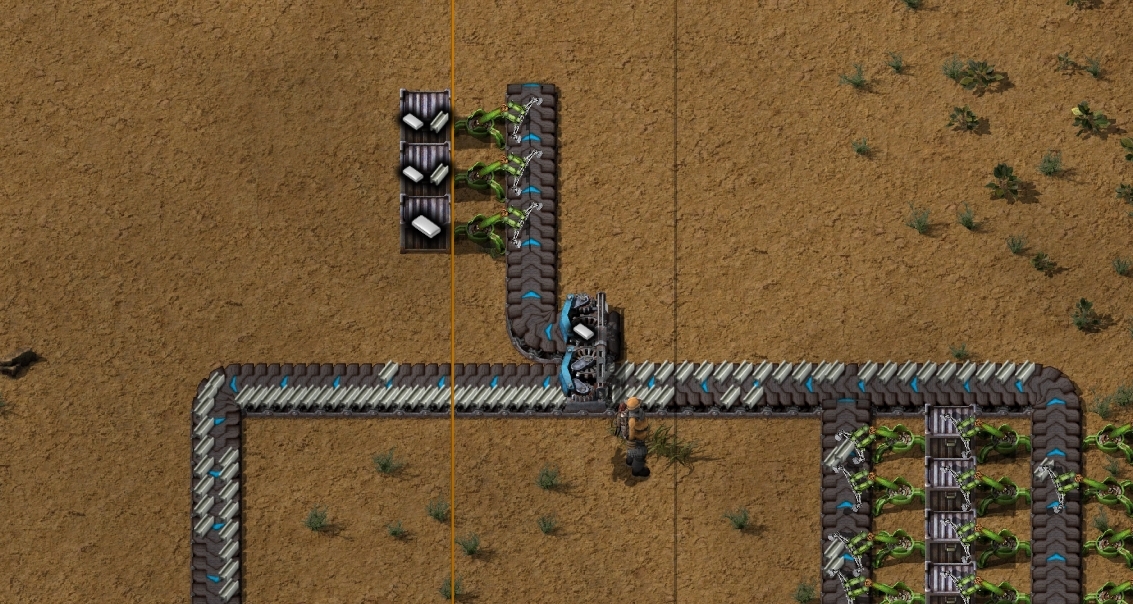 And at a speed of 180 / s, the objects periodically skip past filtering. I assume this happens for any speed above 120 / s.