Ouch! You are trapped in a some sort of factorissimo building!
The only way out is to build a rocket to blow the ceiling, but the space is very limited!
Not only so, you also need to launch it fully automatically, including smelting, power and satellite building, without manual help. When the rocket is done and equipped with satellite - it launches.
The scenario has 2 stages - the first stage "Planning stage" - where you build the base. Your base is working while you are building it, you can even launch a rocket this way, but you cannot win this way. This is just for you to see that everything is working properly.
When you are done, you can transition to the second stage. Upon transition, your base is reset - All items on conveyors, in chests and buildings are deleted, and the timer starts ticking. You can no longer change things and you can use fast-forward buttons. Furnaces and boilers are starting with 5 coal as a fuel. You can also return to planning stage at any moment.
You have limited resources to build the base and you can't use your factory to produce more. You have more then enough yellow belts, inserters, assembling machines 2 and other basic supplies, but your access to more advanced resources is limited - you have only a few stacks of red belts, some assembling machines 3, and some modules. These are limited resources that you can't spam. You also have a power armor mk2 with legs and personal roboports.
Building area, resources and supplies: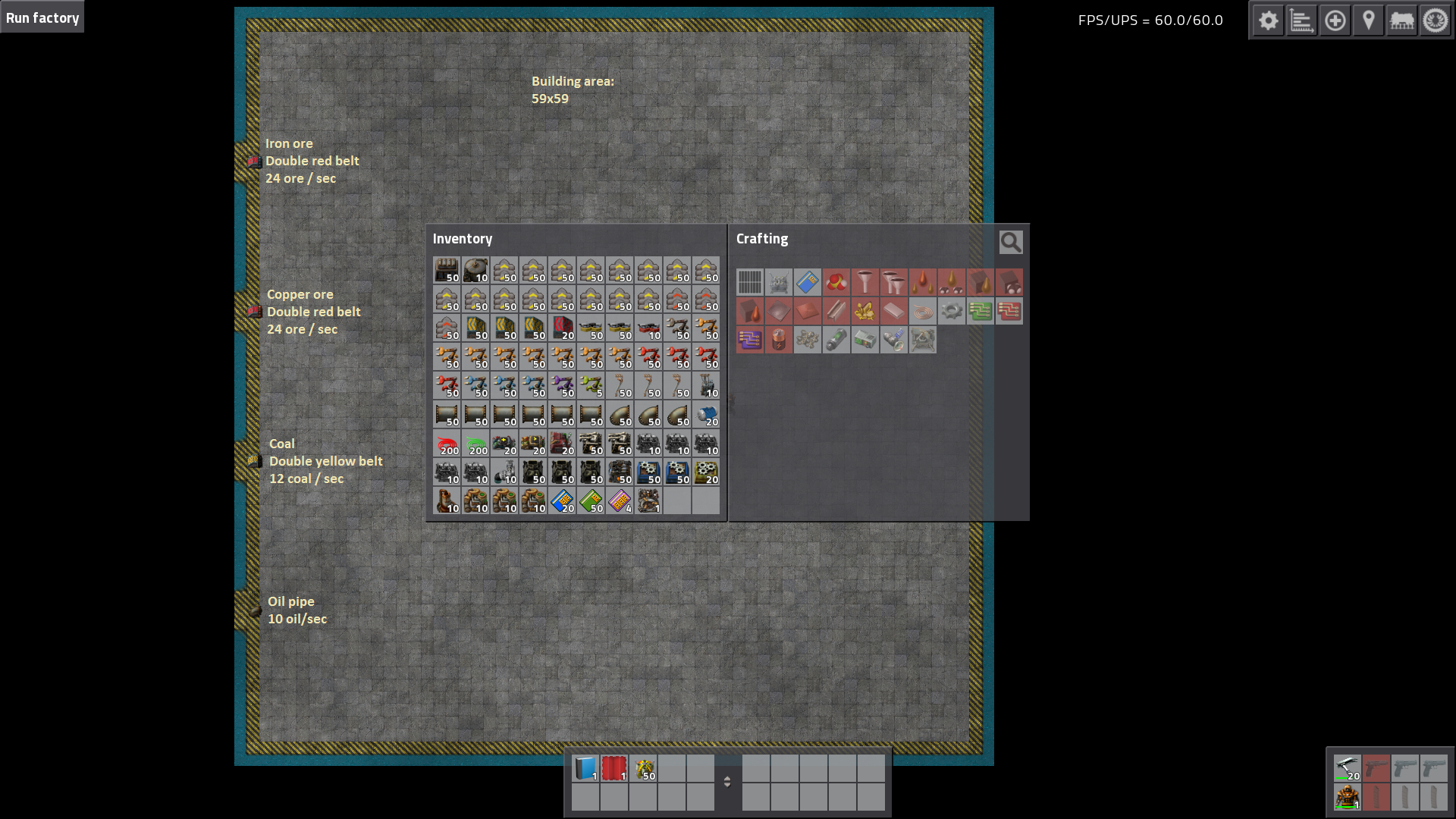 The scenario is playable in multiplayer! Being able to play with friends is important. However, be careful when using fast-forward buttons, especially "Max speed" as your friend may disconnect.
There is also a scoring system - the time it takes to launch the rocket from the reset is your score. Try to get at most 100 minutes. The best known score is 69:03 if you get below an hour - you are a spahetti god and I want to see a replay! Not sure if it is possible but resource-wise it is (barely) enough.
The scenario is also featuring production statistics panel! You can see exactly how much stuff you produce in the running phase, and I have calculated resources required for a rocket and a satellite, so you can compare your production with that numbers!
Additional info and a few advices:
You can use circuit network and circuit network state is reset when you start running your factory
Don't overproduce the satellite. It eats a lot of resources, especially blue circuits, that you are going to need on the rocket!
Use provided effeciency modules to reduce power consumption of the most power-hungry buildings. In order of hungriness: Oil refinery > Chemical plant > Assembler 3 > Assembler 2.
A small spoiler-free part of my base: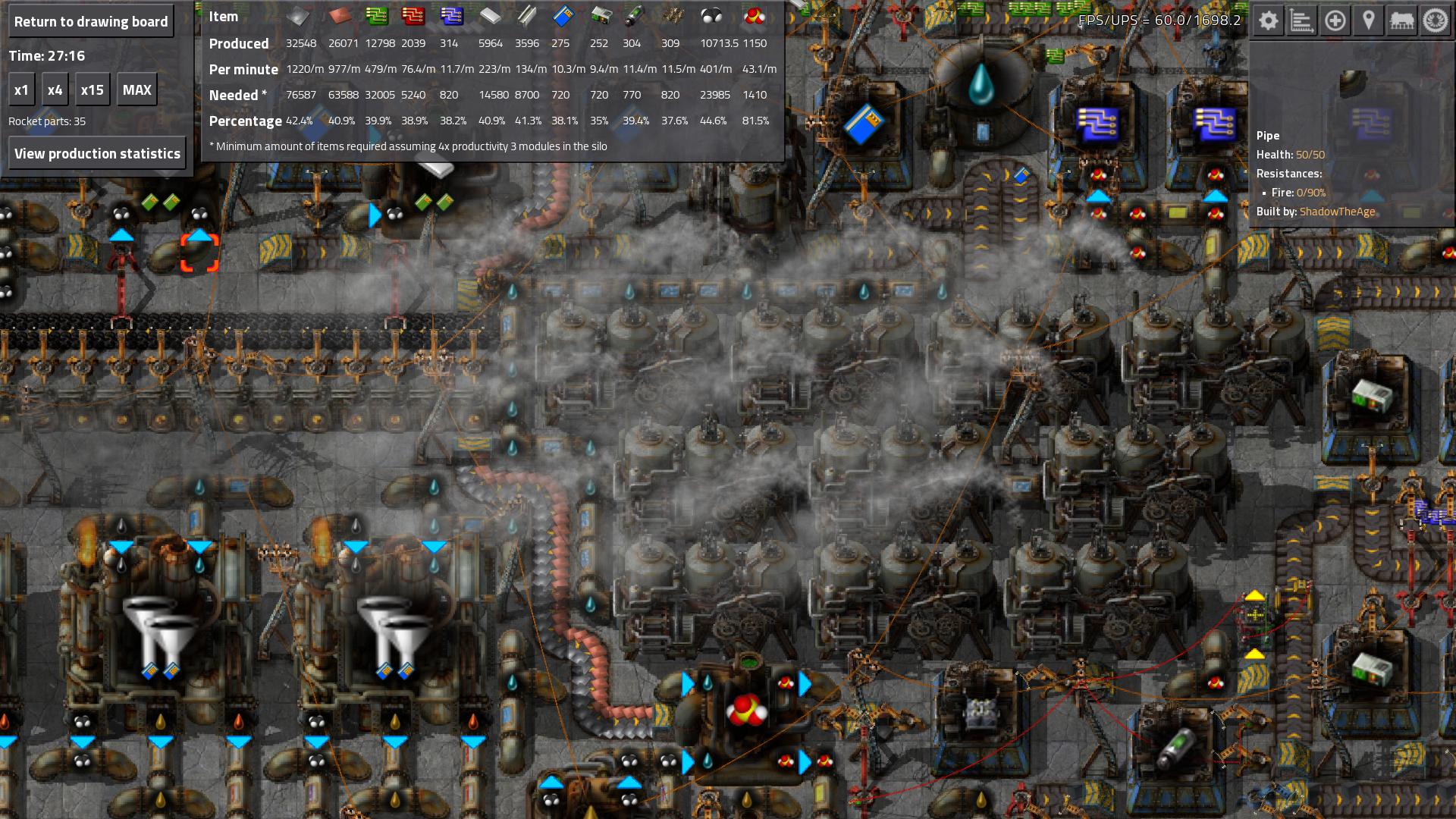 Spoilers!
reddit link
to the 69:03 base.
If you have one of the previous versions, you don't really need to update as nothing critical was changed.
Version history and previous versions
Download for 0.14 vanilla: Put it into your factorio/scenarios/ folder, if there is no such folder - create it.