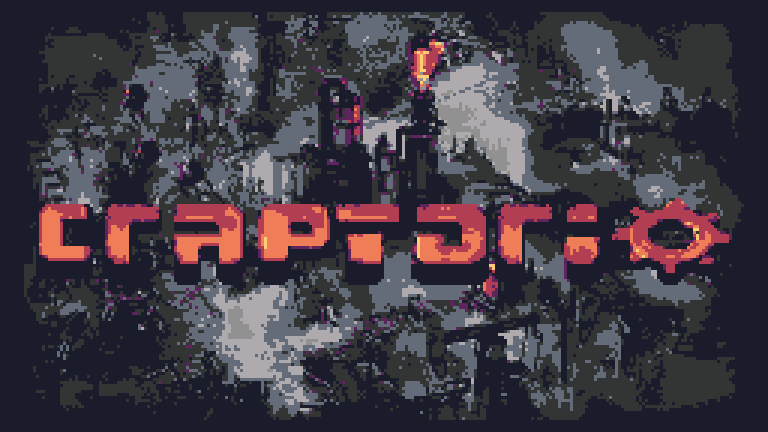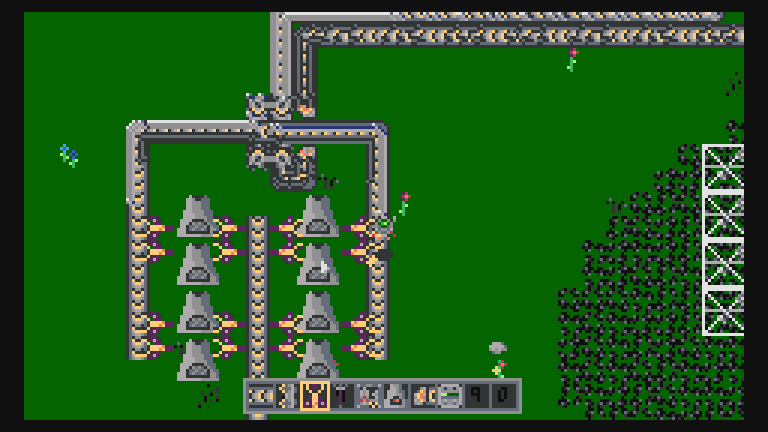 Hello fellow Factorio fans!
I am thrilled to announce a
tribute project
I've been laboring on for our beloved Factorio community:
Craptorio
. It's a unique de-make, crafted on the
TIC80 fantasy console
. Here's a twist: instead of a human engineer, you'll be stepping into the metal casing of a
rogue
logistics robot, affectionately known as
F.A.R.T.
- the
Factory Autonomous Resource Transporter
, cheekily dubbed F4RT-3R by factory engineers, due to intermittent sputtering from a damaged propulsion module.
The items in Craptorio are displayed as 'little chips' - 3x3-pixel sprites conveyed via everyone's favorite trasport-belt. There are also 8x8-pixel versions of items for display in inventory, crafting menu's, etc.
--

--

Craptorio distills Factorio's intricate complexity into the TIC80's charming 8-bit environment, while preserving the core essence that we all love - the relentless pursuit of factory expansion. The project is a passion-driven work-in-progress and will be
free-to-play
, with the aim of adding another flavor to our shared appreciation of Factorio, and to attract more potential engineers to play the masterpiece
Factorio
! I can't wait to share more updates soon, but for now, remember, as always,
The factory must grow!
https://github.com/archaicvirus/Craptorio
- for weekly progress updates
Please feel free to give feedback, suggestions or questions!
You can also find me in the
TIC80 discord
, under the #wip-projects>Craptorio thread, where I post daily updates.
*This is not affiliated with Wube, just a personal hobby/passion project for funzies, from a big fan!