My character selector mod has a GUI showing previews of the different characters: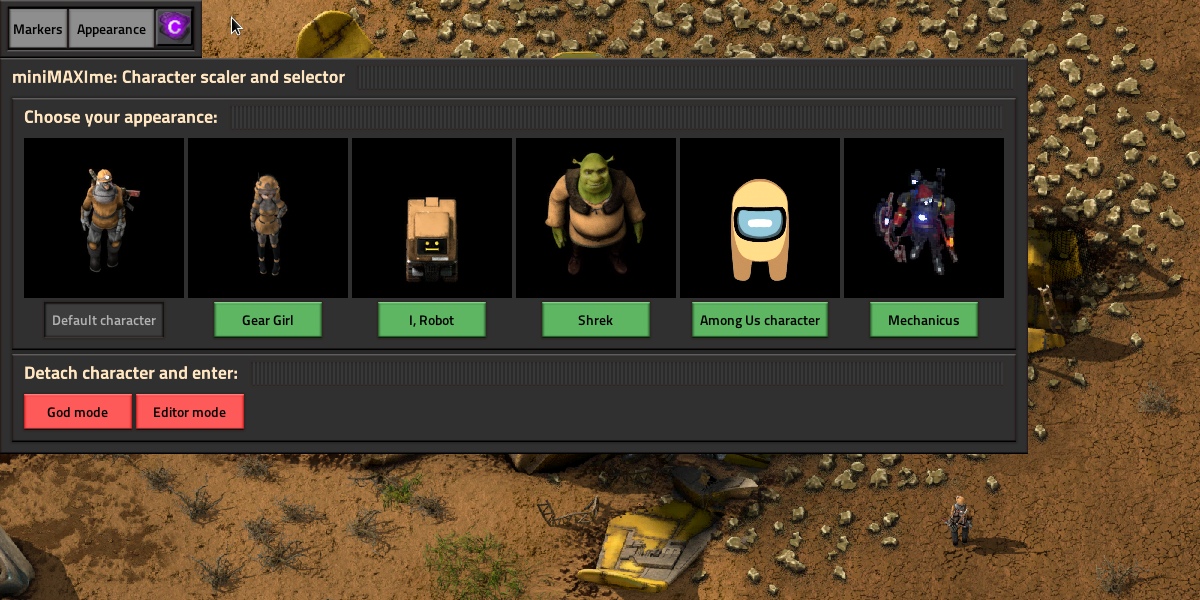 That worked OK because there were only a couple of new character prototypes to choose from. I knew that there would be some trouble ahead once more character mods would become available, but I didn't expect this to happen
so soon
. I've no idea what the Chinese text in the mod description says, but I've already recognized the names of 7 new characters and expect that the other lines are names of even more characters planned for the future. But even now, my GUI becomes a mess when that mod is active!
Here's a screenshot with just my GUI open: But when other mods come into play, it becomes really ugly: I obviously need to restructure the complete thing, to make it fit for being used even if an insane number of characters is available. (I realize that I could scale down the previews a bit, but I've made them that big on purpose, so players can have a better look at new characters.) But I don't want to waste any time on this just to come up with something that's not really usable.
So, if anybody has an idea how I could structure my interface in such a way that it will look nice (yes, I know, that's highly subjective!) and can be used easily with just 1 or 2 character, but also with, say, 20 or 50, I'll gladly accept suggestions!