Mod Info:
Is your base being overrun with behemoth biters? Are your turret outposts taking tens of seconds, if not more, to take down each biter, letting the spitters do untold damage in the meantime? Do you hate spending hours clearing all the new biter bases that keep appearing near your walls? Does the constant blare of "robot destroyed" alarms irritate you every time a robot goes near even a small biter? Do you get satisfaction from taking a worm shot to the face and shrugging it off like a raindrop, or taking out 37 spawners in one massive strike?
If you answered yes to any of those questions, or near any similar question you can conceive of, you may want to try EndgameCombat. From simple things like better armor, stronger walls, and more powerful turrets, to advanced defences like shield domes and self-healing turrets, to high-power weaponry like napalm and neutron bomb rockets and orbital bombardment of biter bases, to convenience features like crated ammo, logistic robot and power pole defences and researches to boost turret range, it has a great deal of content which is designed to - and more than capable of - making you once again able to stomp the native fauna, regardless of whether they have decided to turn green or grow to the size of dump trucks.
Does
not
add new enemies or change non-combat (or biter)-related mechanics (eg recipe progression).
For guidelines regarding bug reporting, FAQ, and similar, see my post
here
.
Screenshots/Video:
After a napalm shell/rocket: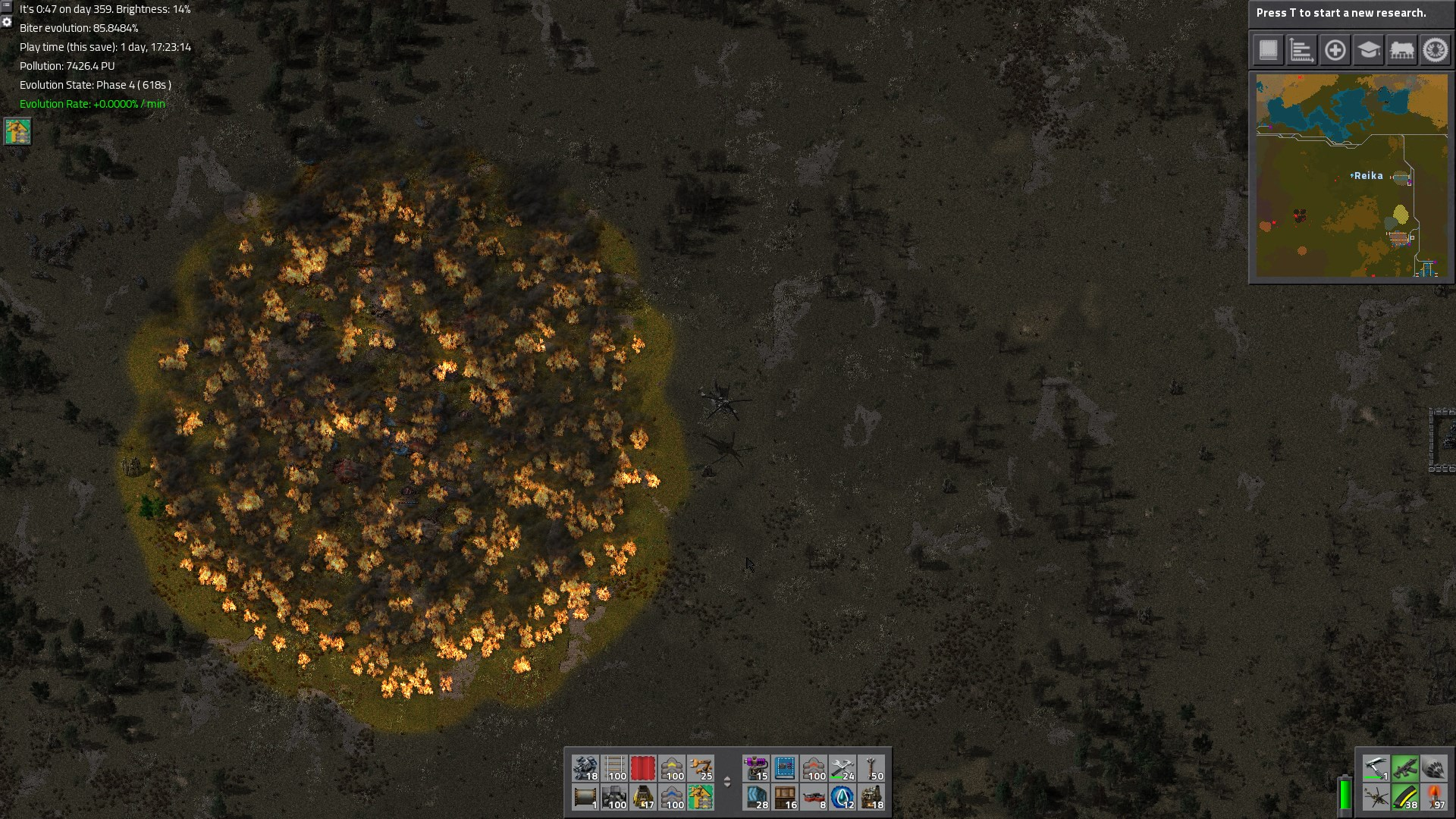 A radiation field left by a dirty bomb: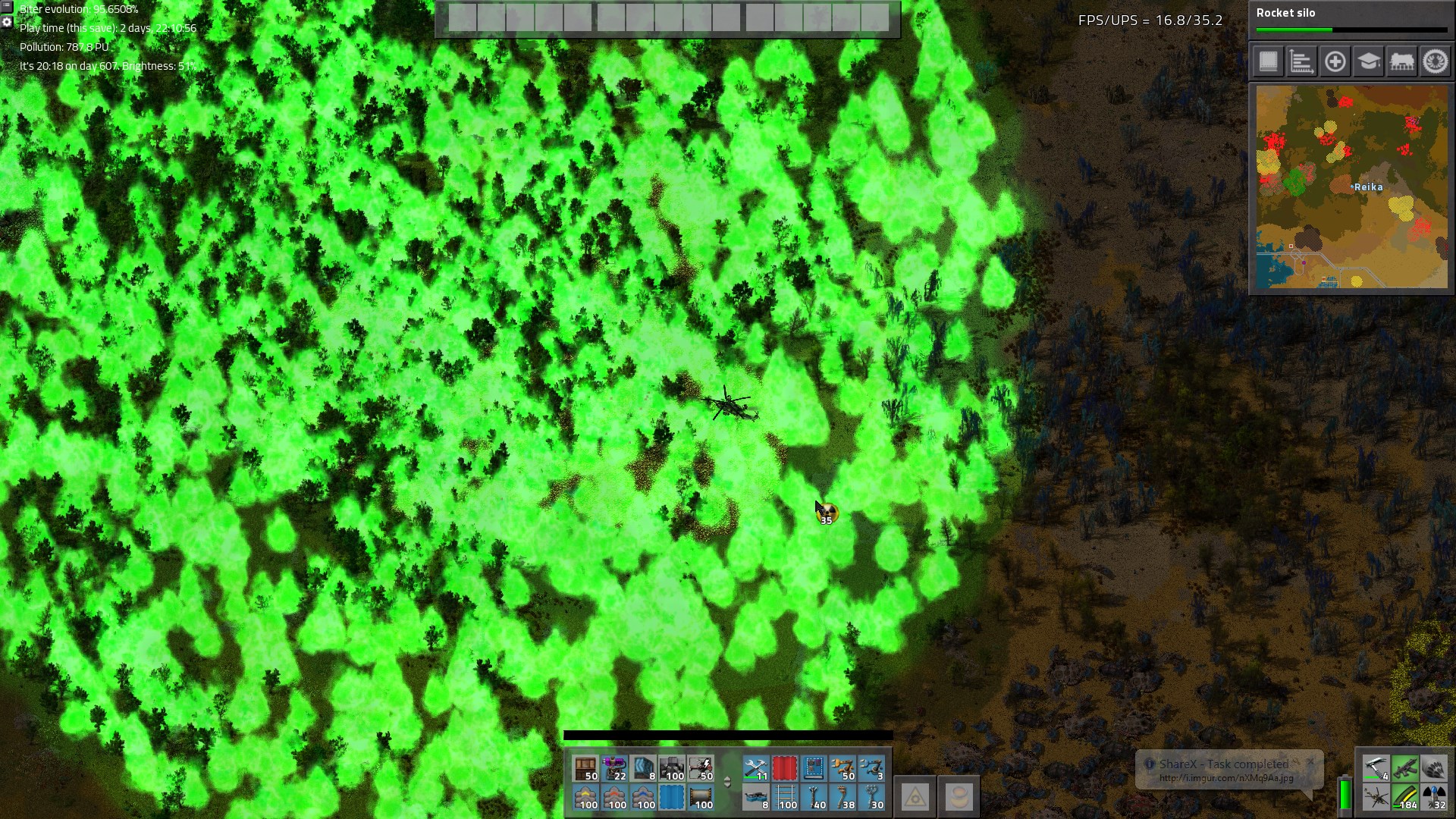 A shockwave turret - weak against small waves of strong enemies, good against giant waves
https://www.youtube.com/watch?v=RblWlztwVHI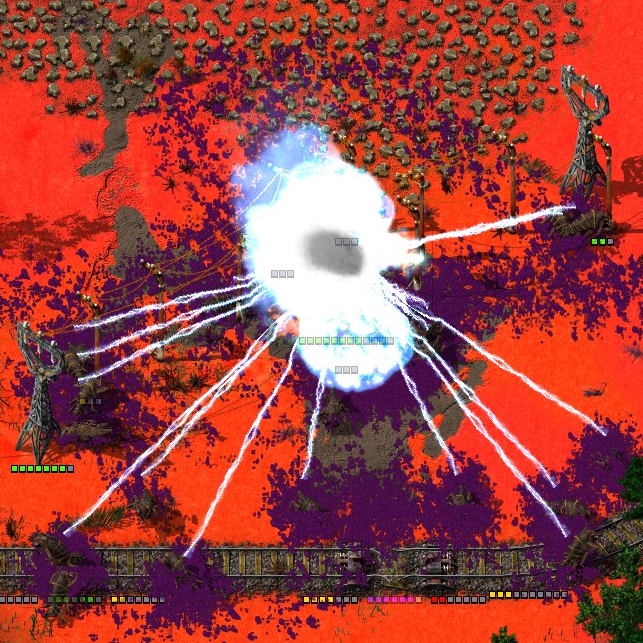 Shield Domes:
https://www.youtube.com/watch?v=lBgHNM1X4Tg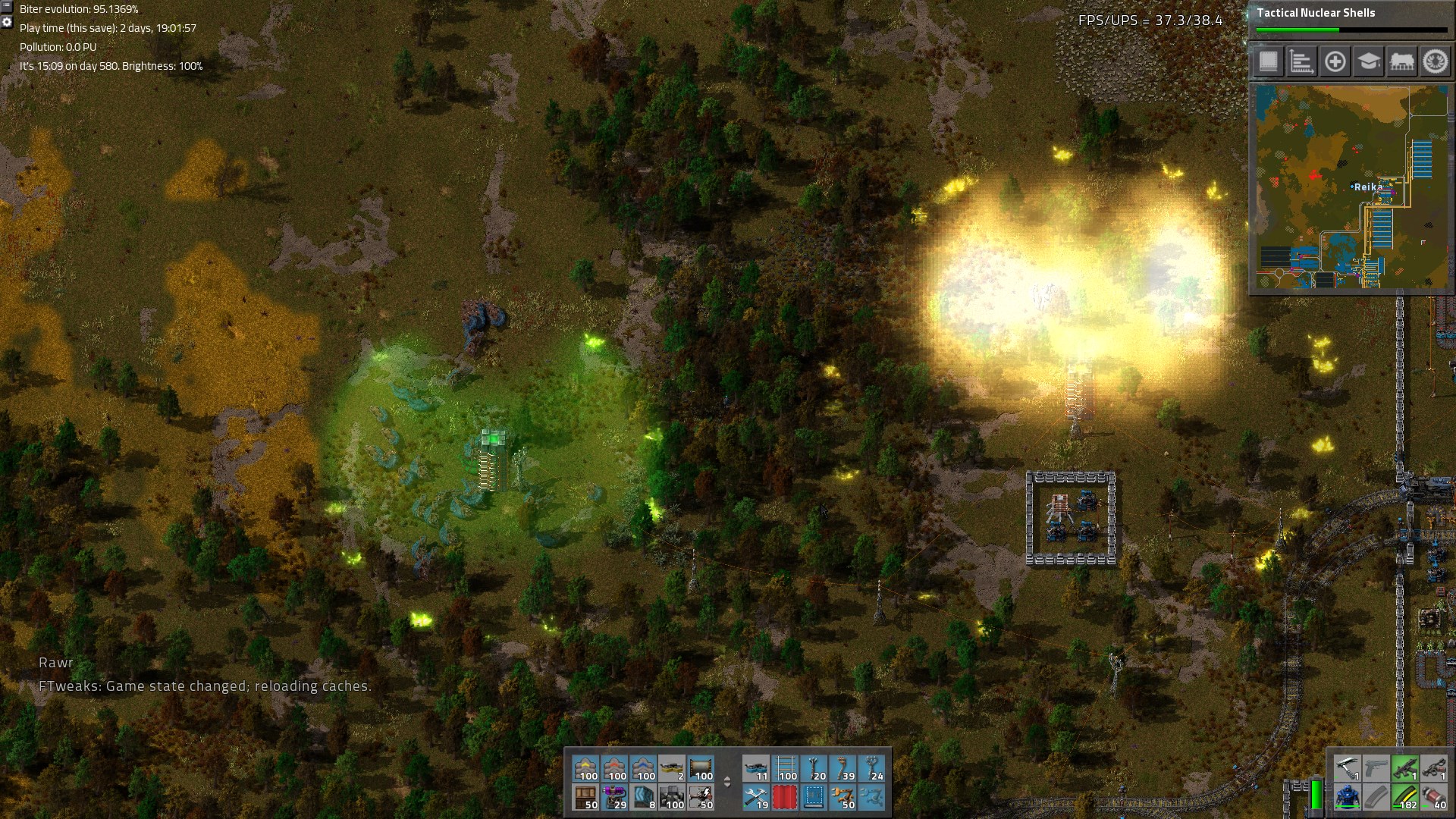 Orbital Bombardment, the easiest and fastest way to destroy massive swarms and bases:
https://www.youtube.com/watch?v=iVA6yicMJEg
Plasma Turret, showing performance and the BobMod recipe integration: