Hopefully this really is a bug and not me doing something really stupid...
At the start of the game I use burner miners feeding each other like this to build up coal reserves. On the left of the image you can see 3 pairs working as intended, the miner feeds into a chest, a burner inserter takes from the chest and feeds the next miner. On the top I had this arrangement, except the burner miner on the right ran out of minerals, so I remove it. Then I noticed that the miner had run out of fuel, despite there being coal in the box, and the burner inserter having coal. I also had electricty and a few regular inserters, and those had the same problem. I tried both burner and regular inserters going into a boiler and those did not have the problem.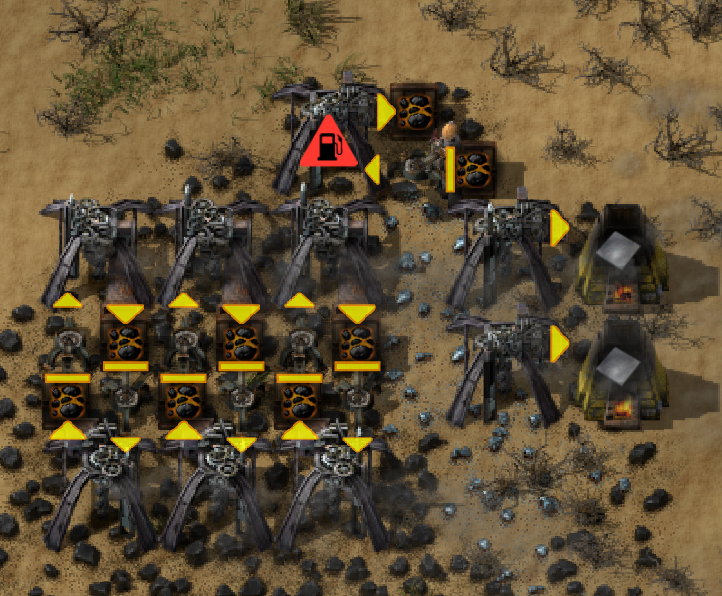 After playing around I bit I also noticed that if I added coal to the source box, the inserter (burner or regular) would then fill up the miner. So I think there's something that's not updating between the burner miner and any inserters feeding it, but that does get updated when a box that feeds an inserter is updated. That's why the pairs of miners feeding each other continues to work, while feeding from just a chest does not.
I've attached the save game, no mods, just a clean vanilla save.